Exclusive
Happy Ending: Ariane Bellamar Finds Love After Domestic Abuse Scandal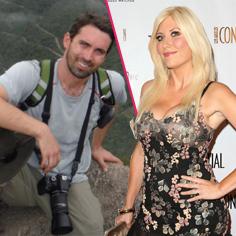 Ariane Bellamar has had a rough year, but it turns out there is light at the end of the tunnel for the reality TV star.
Earlier this year, RadarOnline.com exclusively reported that Bellamar was left bloodied and bruised after her then-boyfriend Patrick Henry allegedly went on a bender during the Sundance Film Festival, which ultimately landed him charged with three counts: assault, damage of a communication device and criminal mischief.
Article continues below advertisement
But now the Beverly Hills Nannies star tells RadarOnline.com that she has found love with boyfriend Tanner Slaught.
"He's so sweet and innocent," Bellamar tells Radar. "I think that those qualities are kind of what led me to trust him."
Although she has been dating Slaught, 28, for about four months, she admits that she struggled with trust issues before entering the relationship. Bellamar says that she wouldn't let people into her life after the Sundance incident.
MORE ON:
Celebrity Justice
"I became so insulated," she says. "I just wouldn't let anyone close enough to earn trust. It's been a really rough go."
But Sundance wasn't her only trauma this year – Bellamar also endured a failed experiment at the hands of Patti Stanger, the Millionaire Matchmaker, which only added to her trust issues.
"It was just another person attacking me," she says. "I just felt attacked again."
Bellamar says that Slaught, who hails from Santa Barbara, Calif., has been nothing but supportive and understands he has to earn her trust on a daily basis. He even traveled with her to Utah in the wake of the alleged attack and will return to Utah again with her for the trial in June.
"I'm getting happy, and I think that Tanner is a big part of that process," Bellamar says. "He's been here picking up the pieces and trying to put them back together and to be a support for me."