Exclusive
'Millionaire Matchmaker' Porno Scandal: Series Star Ariane Bellamar's X-Rated Past Revealed PLUS What Patti Stanger Doesn't Want You To Know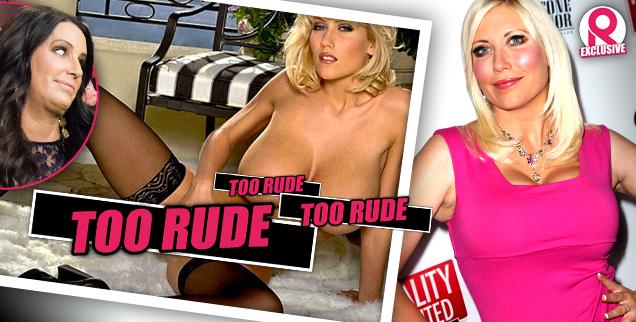 Millionaire Matchmaker Patti Stanger claims she offers her big bucks clients the crème de la crème of single ladies. But on last week's episode of her Bravo show, RadarOnline.com has learned, New York businessman Justin Ross Lee was set up with a former porn star who he claims lied about her age — and her X-rated past!
Only RadarOnline.com has all the exclusive details on his date, Ariane Bellamar's sordid history of X-rated romps — and what Stanger doesn't want you to know about how her matchmaking service really operates.
Article continues below advertisement
After Lee, the President of Pretentious Pocket was matched with Bellamar, the star of ABC Family's Beverly Hills Nannies, viewers saw their first date go down in flames when he confronted her about lying about her age.
"At first she had said on-air that she was 30, but Justin did a background check and he claimed that he found she was 42," an on-set insider reveals. "Patti insisted Ariane was 35, but he thought she must have used a fake ID to get on the show." (Bellamar provided a copy of a ​U.S. driver's license to RadarOnline.com that shows her age as 35.)
Whatever the truth about her age, however, RadarOnline.com has learned that wasn't the real reason for their blow-up.
"They didn't show it on the show of course, but Justin also found out through the background check that Ariane had done porn," the insider tells RadarOnline.com. "During the date, he called her out for being a porn star and started playing a clip from one of the porns on his iPhone."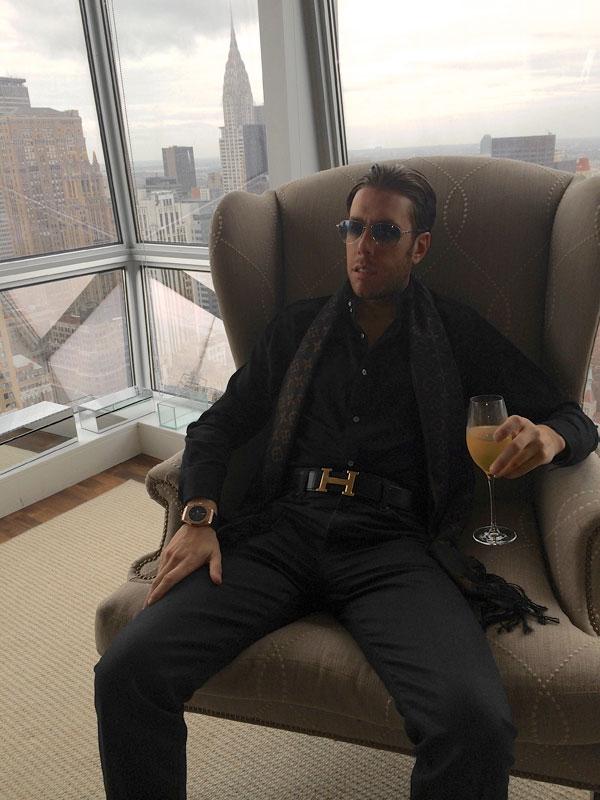 "Ariane had said she'd only slept with like two people, and he was like 'Oh really, how come there's three guys in this video then?'" the source continues. "She admitted it, but she was like 'Oh I only did one scene.'"
Article continues below advertisement
"Justin called her by her porn name and was like, 'You have the Library of Congress of Porn!' and she flipped out," says the source.
Equally stunned were the MM production team, according to the source, who claims, "No one at Bravo knew!"
"It says a lot about Patti's supposed 'matchmaking' services that this is the type of girl she's giving clients," the source says. "She doesn't really match anyone for the show anyways though. It's all just casting."
A tipster tells RadarOnline.com that Bellamar did porn in the early 90s under the name "Stephanie Dahl". According to filmographies, her credits included Roommates and The Curse of Medusa.
A source close to Bellamar confirms her porn past, but insists that "she did it to raise money for her grandmother, who was ill," and claims, "she shot the video with her boyfriend at the time."
Bellamar tells RadarOnline.com, "This occurred 17 years ago when I was 18. I made a young, naive, and poor choice. I have moved on since then and look forward to an amazing future filled with happiness and success with my family and friends."
Justin Ross Lee's reps at U.S. Law Group in Beverly Hills said, "No comment, on the basis of a NBC media gag order" that he signed.
As RadarOnline.com has reported, Bellamar was in the headlines earlier this year for accusing Entropic CEO Patrick Henry of brutally assaulting her during what was intended to be a romantic getaway to the Sundance Film Festival in Utah.
Henry faces more than a year behind bars after being charged by the Summit Count District Attorney with assault, interrupting a 911 call and destruction of property.