Joyce Giraud Rips Brandi Glanville: 'If Settling Is Finding The Love Of Your Life, I'd Happily Do It All Over Again'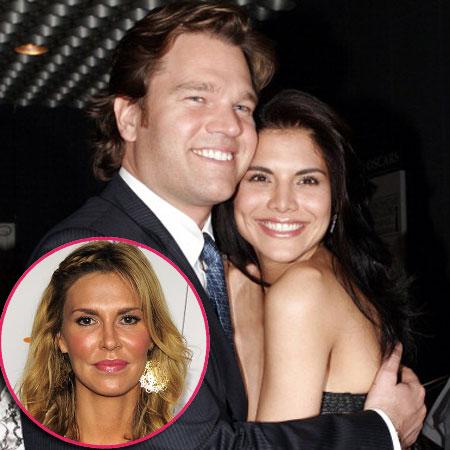 Nobody puts Joyce Giraud in a corner!
The Former Miss Puerto Rico fired back about Brandi Glanville's recent comments, which stated she "settled" for husband, Michael Ohoven.
"If settling is finding the love of your life, a man who loves you and respects you, a man who will stand with you through thick and thin, a man who makes you feel like a queen every day, a man you love to see when you wake up, a man you love to share your life with. . . I could go on and on.
Article continues below advertisement
"If that's settling than I can happily say that I settled and I would do it all over again," Giraud wrote on her Bravo blog.
Despite trying to bury the hatchet with her feuding co-star on Monday's episode of The Real Housewives of Beverly Hills, Giraud added: "I believe in this week's episode you can see the real difference between Brandi and I: I am happy and I love life."
As RHOBH fans know, Giraud started this particular fight after stating Eddie Cibrian's ex-wife would never find a man.
"I think Brandi is a gorgeous girl and if she is lonely or miserable its only because she wants to be. No man would want to spend the rest of his life surrounded by someone so negative and mean," Joyce wrote.
That's when Glanville rebutted with the "settling" comment.
On Jan. 7, Glanville wrote, "The difference between myself and Joyce is that I won't settle. I have to be physically attracted to the men I date. I want butterflies, chemistry, the whole shebang.
"If I just wanted to marry some short, rich guy that promised to make me famous I could have done that long ago." Ouch!
Are you Team Brandi or Team Joyce? Tell us in the comments below!