Hollywood Sexcapades -- Tinseltown's 36 Sleaziest Prostitution Scandals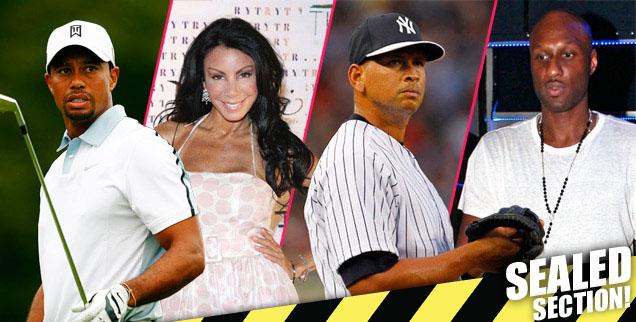 With the news of A-Rod's claimed proclivity for prostitutes, we take a look at other famous alleged patrons of the world's oldest profession.
Article continues below advertisement
Lamar Odom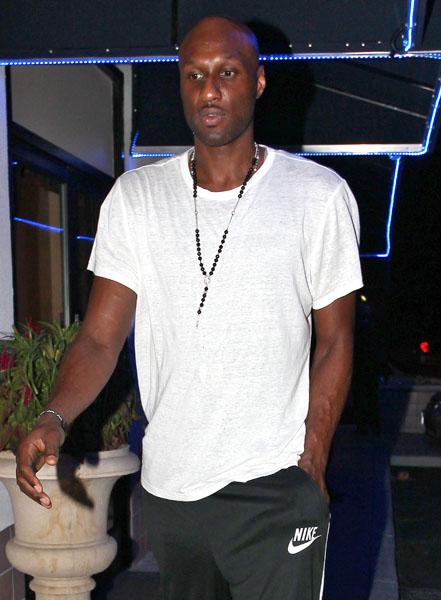 Lamar Odom: The troubled NBA star, whose marriage to Khloe Kardashian is on the rocks following cheating and drug abuse allegations against him, was arrested in 1997 for solicitation of a prostitute in Las Vegas. RadarOnline.com exclusively reported that Odom, then just 17 and a basketball player for the UNLV Runnin' Rebels, asked a "hooker" for sex –and was immediately arrested because the woman was actually an undercover cop! According to sources, Kardashian knew nothing about the arrest more than 15 years ago. The case was ultimately dismissed.
Hugh Grant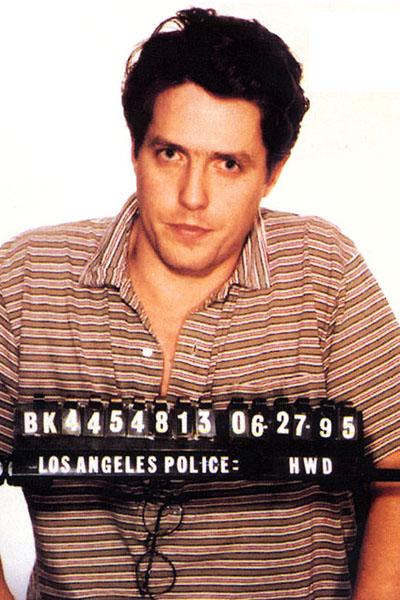 Hugh Grant: In 1995, Grant was arrested near Sunset Boulevard for misdemeanor lewd conduct in a public place with Hollywood prostitute Divine Brown. The actor, who was dating Elizabeth Hurley, pleaded no contest and paid a fine. Just days after his arrest, Grant went on The Tonight Show and said, "I did a bad thing." He resumed his movie career. Meanwhile, in 2010, the Daily Mail tracked down Brown, whose real name is Stella Thompson, and found her a happy mother of three living in an Atlanta, GA suburb. Thompson used the $1.6 million she made off media interviews about the Grant incident to turn her life around.
Article continues below advertisement
Alexis Wright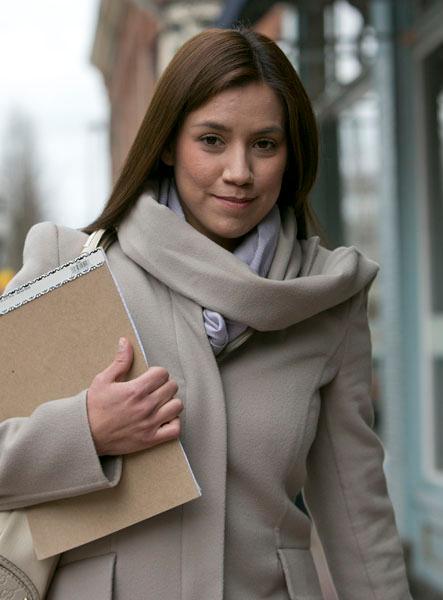 Alexis Wright: Zumba instructor Wright rocked the old money city of Kennebunk, Maine, in 2012 when she was accused of running a brothel out of her dance studio and using a hidden camera to record her clients' sex acts. The whole town was talking when some of its most respected citizens, including a former mayor, a high school hockey coach, a minister, a lawyer and a firefighter, were identified as Wright's alleged clients. In early 2013, she pleaded guilty to 20 counts of engaging in prostitution, tax evasion, conspiracy, and theft, and was sentenced to ten months in jail.
Article continues below advertisement
Eliot Spitzer/Ashley Dupre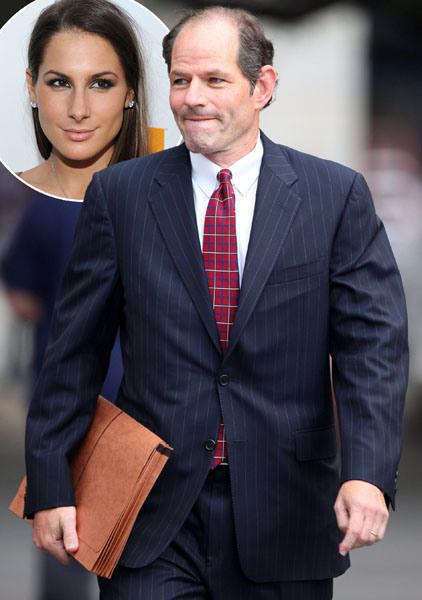 Eliot Spitzer: Ashley Dupre derailed New York Gov. Eliot Spizter's political career when it was revealed in March 2008 that she had had sex with him for money. The escort told People magazine later that year, "Some guys, they want to have conversations and really get to know each other. With him, it clearly was not like that. It was more of a transaction, strictly business." Last year, Ashley had a baby girl with asphalt heir Thomas Earle, and they're now planning a wedding. Spitzer brushed off the scandal to become a TV pundit but lost his recent race for New York comptroller.
Article continues below advertisement
Charlie Sheen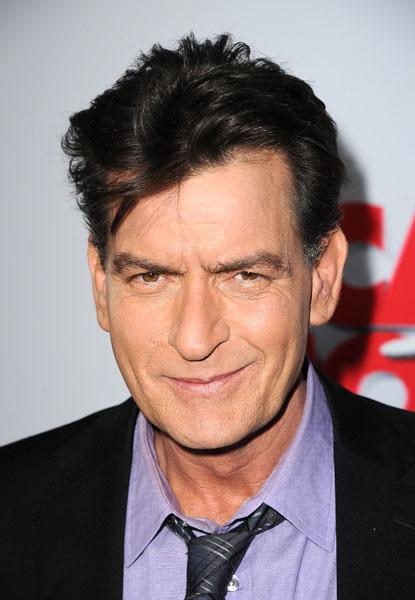 Charlie Sheen: Back in the 1990s, Sheen was enveloped in scandal when he turned out to be one of the famous customers in Hollywood madam Heidi Fleiss' black book. When the feds investigated Fleiss for tax evasion and money laundering, they discovered checks from Sheen, and the actor had to testify at Fleiss' trial. Sheen admitted to being a client, saying he spent more than $50,000 on Fleiss' prostitutes in two years. And Sheen's love for ladies of the night has continued, RadarOnline.com has learned. We reported in 2011 that an unnamed Los Angeles madam said she supplied the TV star with "hundreds" of call girls.
Article continues below advertisement
Denny Neagle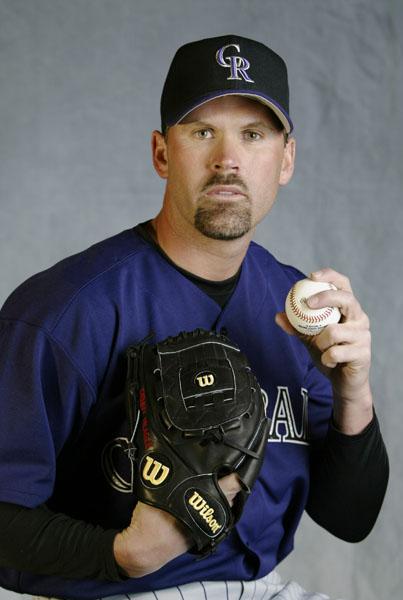 Denny Neagle: Neagle was one of the top pitchers in baseball in the 1990s. But in 2004, when Neagle was playing for the Colorado Rockies, a cop found him in his car being serviced by a prostitute! The Rockies dumped him on a morals contract violation and his wife ended their marriage. In 2006, Neagle pled guilty to one count of patronizing a prostitute and was sentenced to community service. He never played pro baseball again.
Article continues below advertisement
Senator David Vitter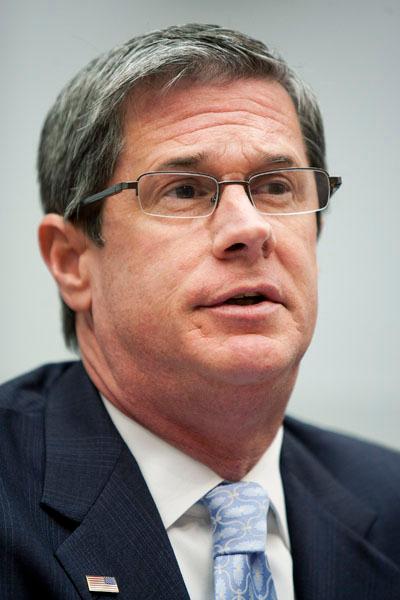 Senator David Vitter: The Republican politician from Louisiana who espoused strong religious views was tainted in 2007 when he was identified as a client of Deborah Jeane Palfrey, also known as the "D.C. Madam." Vitter soon asked the public for forgiveness in a news conference and the move worked, as he won a second Senate term and is still in office. After being convicted of money laundering and racketeering, Palfrey killed herself in 2008, leaving a suicide note saying she saw no other way out.
Article continues below advertisement
Fred Soot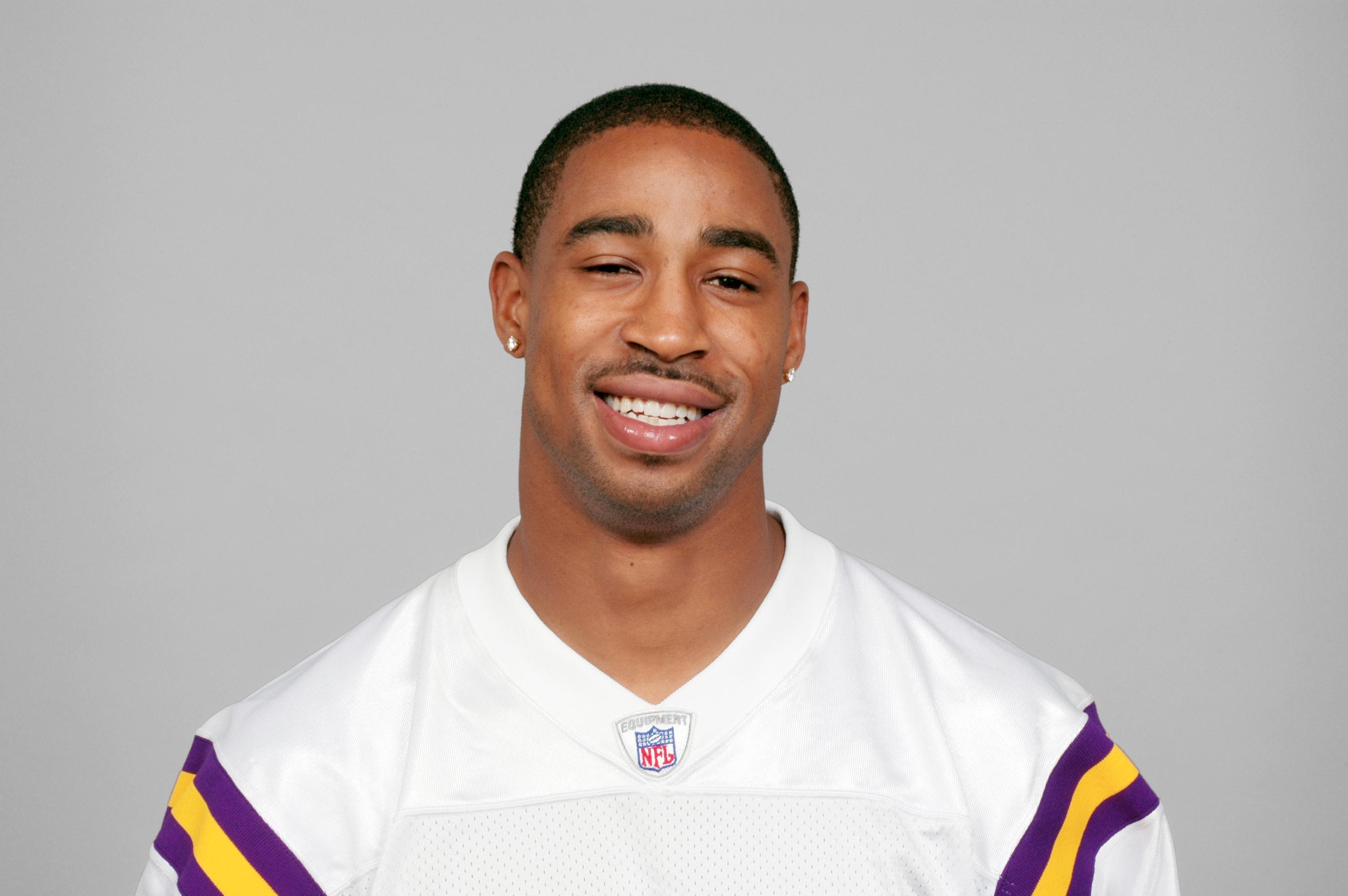 The Minnesota Vikings: In 2005, 17 members of the football team rented two houseboats and hired a passel of prostitutes for a sex party that has come to be known as The Love Boat scandal. During the wild night, some players allegedly performed sex acts in front of crew members. Viking defensive back Fred Smoot was said have been the ringleader in planning the naughty cruise. Some of the players were later found guilty of disorderly conduct and were fined by the NFL.
Article continues below advertisement
Ted Haggard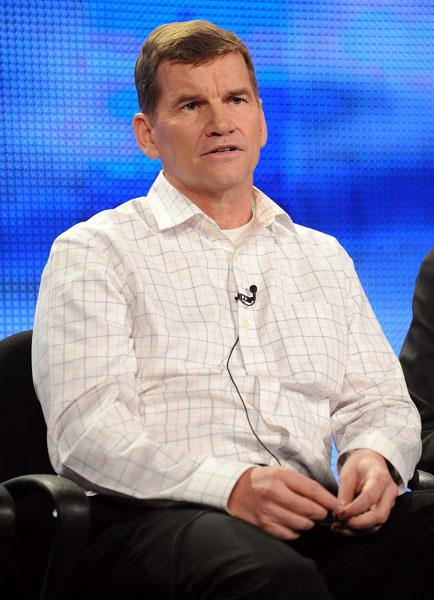 Pastor Ted Haggard: In 2006, male escort Mike Jones claimed that Haggard, the married pastor of Colorado's popular New Life Church, had paid him for sex and had also used crystal meth. Haggard confessed to "sexual immorality" and called himself a "sinner and a liar." He was removed from the leadership of the church. In a 2009 interview, Haggard called himself "heterosexual with homosexual attachments." Incredibly, though, Haggard is still married to wife Gayle, and recently appeared on Celebrity Wife Swap, trading wives for a week with Gary Busey.
Article continues below advertisement
Dania Suarez/President Obama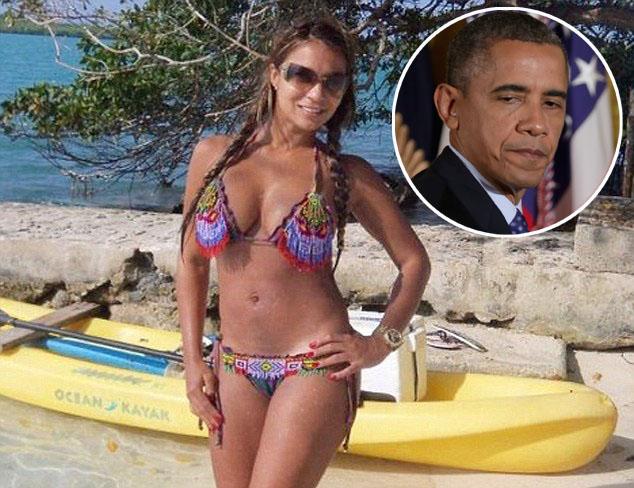 The Secret Service: President Barack Obama's minders got a bad name in April 2012 after it came out that Secret Service agents who went to Colombia in advance of the Summit of the Americas allegedly had hired prostitutes! After a Colombian prostitute got angry with two agents who refused to pay her full price for servicing them, she complained to local police, unleashing a scandal that involved 11 agents and personnel from all four branches of the U.S. military. Nine employees resigned or retired.
Article continues below advertisement
D'Angelo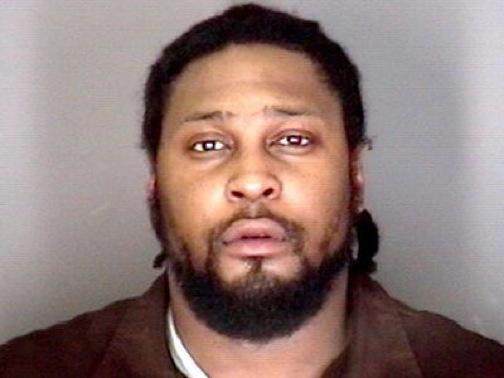 D'Angelo: The R&B singer was arrested and charged with soliciting a prostitute in 2010. Police claimed while cruising in his Range Rover in New York's West Village, D'Angelo allegedly had offered a female undercover cop $40 for oral sex. In 2011, the "Untitled (How Does It Feel?)" singer resolved the prostitution case by pleading guilty to disorderly conduct. D'Angelo has never discussed the scandal.
Article continues below advertisement
Steve Ward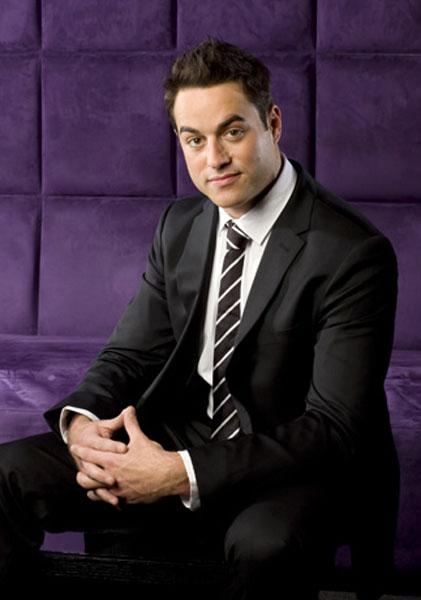 Steve Ward: As RadarOnline.com has reported, reality television matchmaker Steve Ward was caught on tape in 2013 promising to cast a high-priced call girl on his VH1 show Tough Love in exchange for sex. And she provided a shocking audio tape to back up her claim—on which a man who allegedly is Ward propositioned the woman at the W Hotel in Hollywood, Calif. The prostitute consummated the deal but Ward didn't pay for sex, RadarOnline.com learned. Ward didn't comment publicly on the audio recording, but RadarOnline.com has reported that the VH1 reality star privately threatened to sue the woman.
Article continues below advertisement
Tiger Woods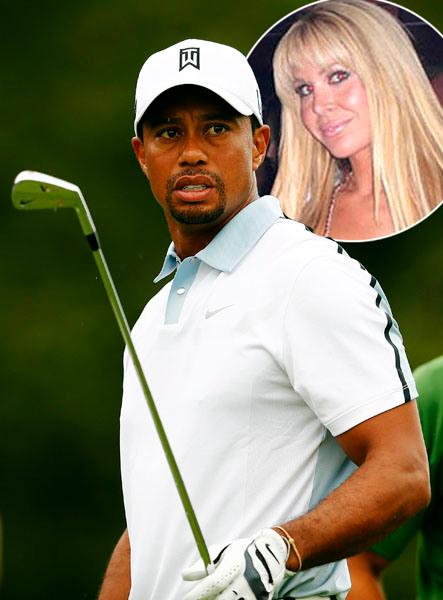 Tiger Woods: In 2009, Hollywood madam Michelle Braun told the New York Daily News that Tiger Woods was into threesomes and shelled out more than $60,000 to play around with high-priced hookers. Braun, whose escort service was closed due to legal problems, told the Daily News the golfer "had a pretty big appetite for women. He was rarely with just one girl. He liked three-ways."
Article continues below advertisement
Jimmy Swaggart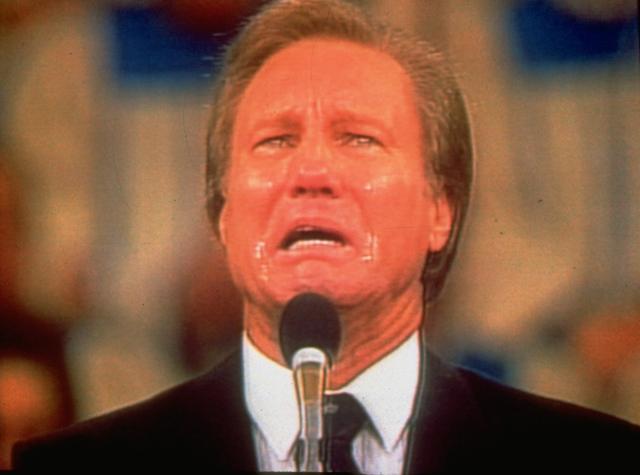 Jimmy Swaggart: Televangelist Swaggart first got into a prostitute scandal in 1988, leading him to famously tell his congregation on TV, "I have sinned." He was defrocked and removed from his ministry. Three years later, another prostitute, Rosemary Garcia, was found in Swaggart's car when he got pulled over for a traffic violation. Swaggart is still married to his wife, Frances, whom he wed in 1952.
Article continues below advertisement
Alex Rodriguez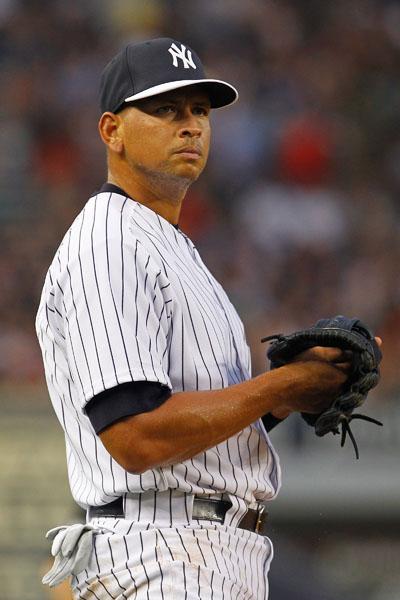 Alex Rodriguez: Sources who worked with former Manhattan madam Kristin Davis told the New York Daily News in 2009 that she set up the Yankees player with some of her women as well as herself (and while Rodriguez was married). Rodriguez became a repeat customer of Davis' agency, two former employees claimed. The former agency workers said A-Rod hired prostitutes more than six times, often meeting them at the Four Seasons Hotel. According to the Daily News sources, Rodriguez also wanted to date the madam! Davis said coyly, "All I can say is our paths have definitely crossed personally and professionally." He declined to comment at the time of the report.
Article continues below advertisement
Michael Lohan/Lindsay Lohan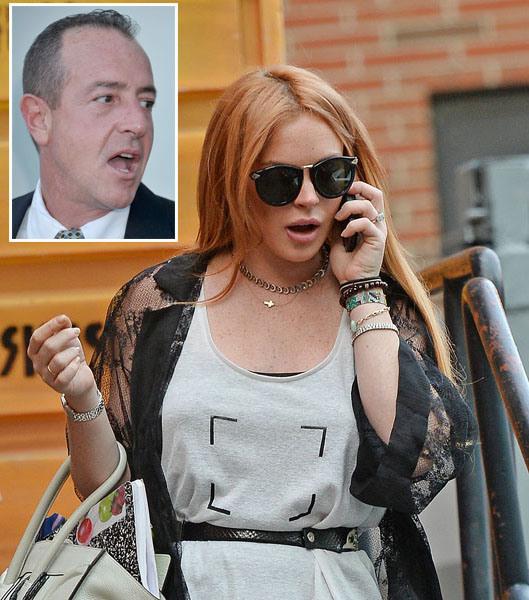 Lindsay Lohan: In a 2012 shocker, a male porn star named Alex "Voodoo" Torres said on the Toronto radio show The Jim Richards Show that Lindsay Lohan had paid him to have sex with her while her father was upstairs sleeping. Torres said, "Many of these Hollywood celebrities pay me a high price dollar to come and satisfy them." Lindsay's dad Michael Lohan denied Torres' story and the actress' rep said, "I don't feel the need to respond to claims made by a porn star."
Article continues below advertisement
Joe Simpson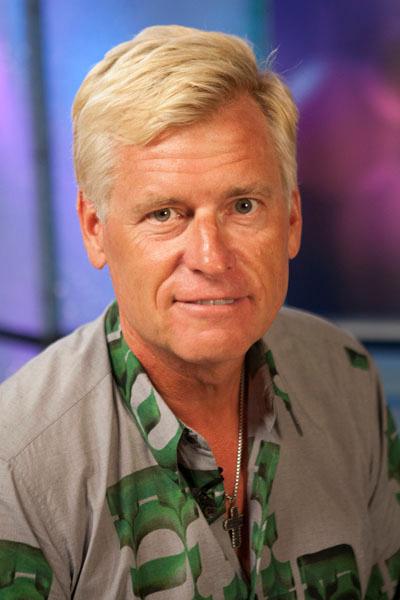 Joe Simpson: Male escort Joey Anderson told The National Enquirer in a 2012 interview that he was hired by Jessica and Ashlee Simpson's dad, Joe Simpson, to have a three-hour tryst at a New York hotel. "Over the course of two hours or so, we rolled around, kissed and gave each other oral," Joey told the Enquirer. "He seemed to have an insatiable appetite for sex." Anderson claimed Joe Simpson paid him $600. Simpson's wife, Tina, soon divorced him. Joe denied the report.
Article continues below advertisement
Suzy Favor-Hamilton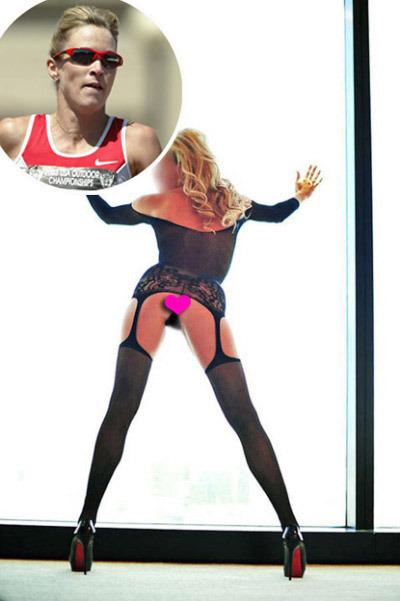 Suzy Favor-Hamilton: The former U.S. Olympic long-distance runner's work as a $600-an-hour call girl hit the headlines in 2012 after the web site The Smoking Gun exposed her secret life. Later, via Twitter, Favor- Hamilton wrote, that escorting "provided many coping mechanisms for me when I was going through a very challenging time with my marriage and my life." She blamed "depression" for becoming a girl for hire. On the Haley-Heston escort agency web site, however, Suzy described her role as a hooker as being an "exciting" diversion away from her daily routine.
Article continues below advertisement
James and David Archuleta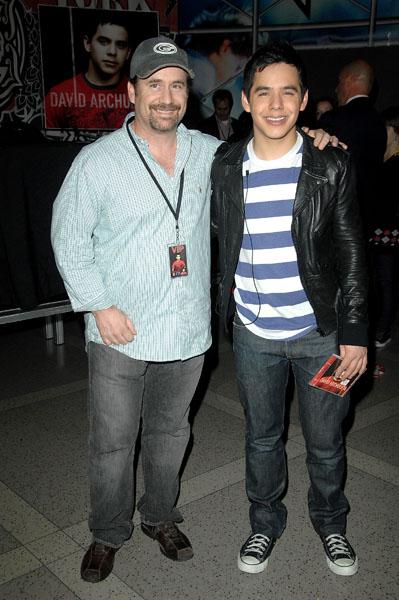 James Archuleta: In 2009, the Mormon father of American Idol star David Archuleta pleaded no contest to patronizing a prostitute at a Utah massage parlor. Police detective John Salazar told reporters, "He was sexually gratified by one of the masseuse girls." Archuleta, whose squeaky clean son finished second on Idol season seven in 2008, paid a $582 court fee and completed a counseling class.
Article continues below advertisement
Anna Gristina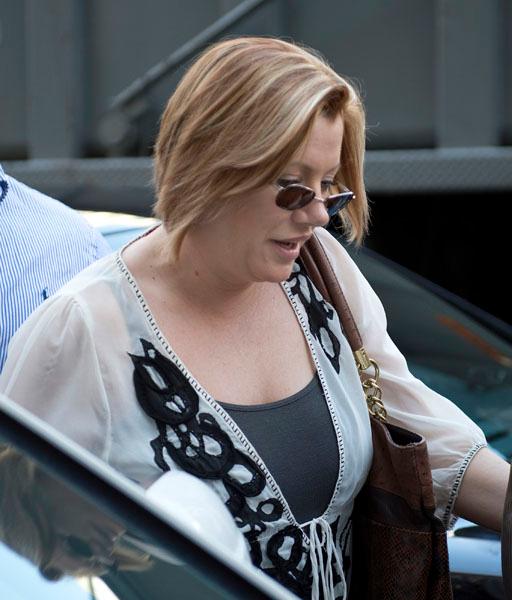 Anna Gristina: Known as the "Upper East Side Madam," Gristina was busted in February 2012 and accused of setting up New York bigwigs with hookers and using law enforcement contacts to protect herself from investigation. Gristina was charged with only one count of promoting prostitution; she pleaded guilty and in November 2012, walked free, having been sentenced to four months already served. Gristina has said she'll write a tell-all book naming famous clients.
Article continues below advertisement
Cannes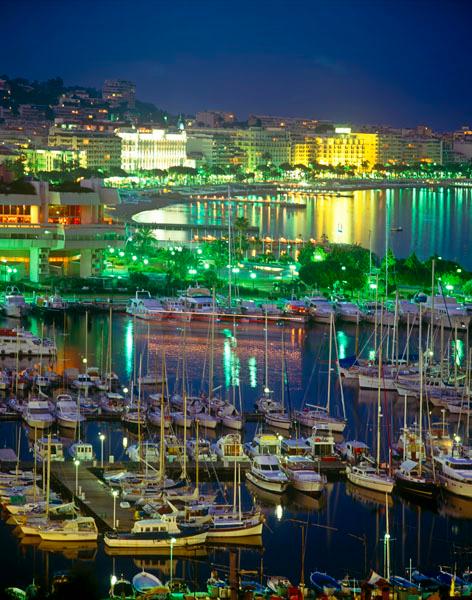 Cannes' Prostitutes: The Hollywood Reporter recently revealed that The Cannes Film Festival is a haven for call girls who service celebrities and the very wealthy who attend the annual event. "We all look forward to it," said Daisey, a local prostitute in Cannes who has her own website. "There's a lot of competition because there are so many girls, but the local ones have an advantage. We know the hotel concierges." According to the story, the women—who include struggling Hollywood actresses--earn thousands of dollars a night!
Article continues below advertisement
'Full Service' By Scotty Bowers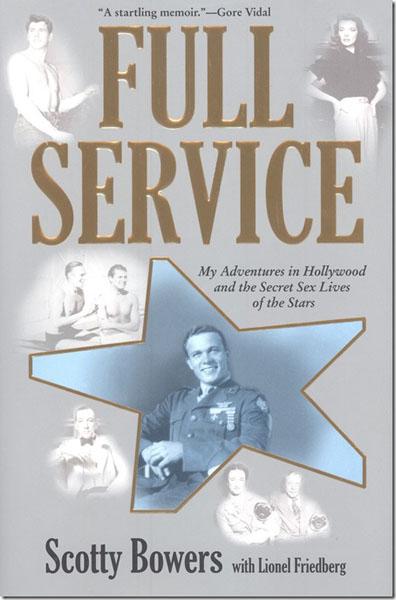 Scotty Bowers: Self-described Hollywood escort and pimp Scotty Bowers blew the lid off classic stars' alleged shenanigans in his 2013 book, Full Service: My Adventures in Hollywood and the Secret Sex Life of the Stars. According to Bowers, he had gay sex with Spencer Tracy and also set up gay tricks for such closeted celebrities as Cary Grant, Katharine Hepburn, and the Duke of Windsor! While some doubt Bowers' revelations and the stars aren't alive to respond, his friend Gore Vidal vouched for his honesty.
Article continues below advertisement
Jody "Babydol" Gibson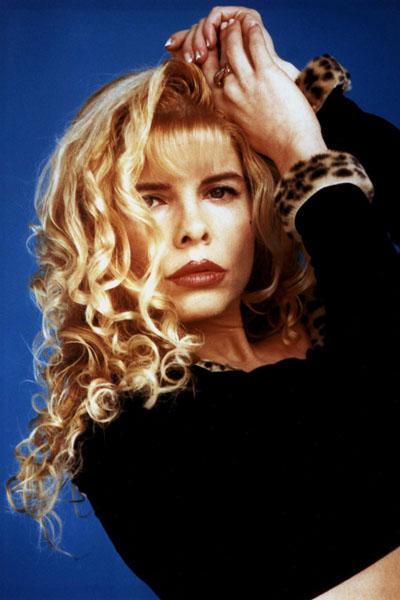 Jody "Babydol" Gibson: In her controversial 2007 autobiography, Secrets of a Hollywood Super Madam, Jody "Babydol" Gibson claimed various stars were her clients! Gibson spent 22 months in prison, then told all in her book about servicing the rich and famous. Most recently, she's been pursuing a singing career.
Article continues below advertisement
Marlon Brando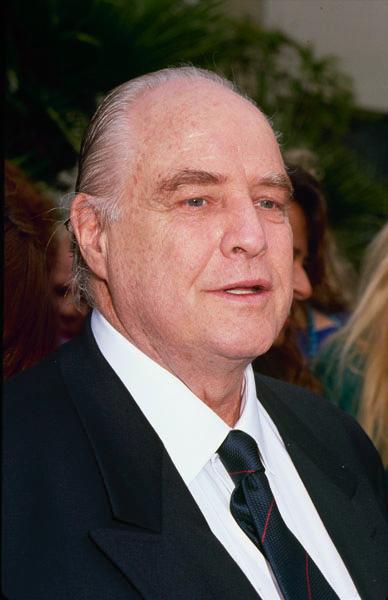 Madame Renata: The famed Hollywood madam known as Renata told the website ianundercover.com that Marlon Brando was the celebrity who dropped the most cash on her escorts. Renata said of the late The Godfather star, "I used to joke that he got us mixed up with a fast food restaurant, that's how often he'd order. Often, I'd send Marlon three or four escorts a day. Most of them were guys. He loved the clean cut, cute sailor type. In fact, he paid extra many times for the guys to dress up in full sailor garb."
Article continues below advertisement
Don Henley/'You'll Never Make Love in This Town Again'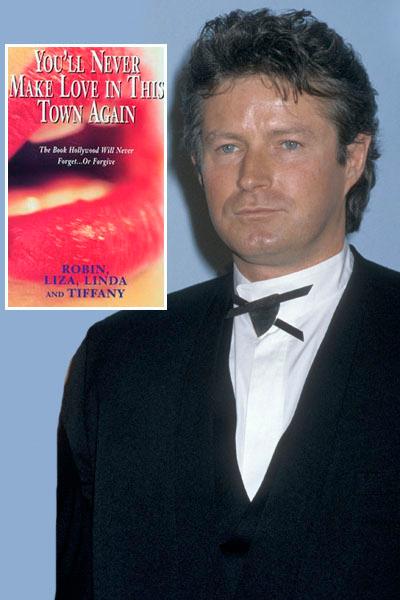 You'll Never Make Love in This Town Again: This scandalous 1996 tell-all book caused a sensation as, Hollywood prostitutes and actresses detailed their sexual encounters with celebrities. Don Henley of The Eagles and the late producer Don Simpson were just a couple of the stars the tome claimed hired girls for sex romps. In regards to Henley, paramedics were called to his home on November 21, 1980, where a 16-year-old girl was found naked and claiming she had overdosed on quaaludes and cocaine. She was arrested for prostitution, whilst a 15-year-old girl found in the house was arrested for being under the influence of drugs. After pleading no contest, he was fined $2,500 and put on two years' probation.
Article continues below advertisement
Aaron Sorkin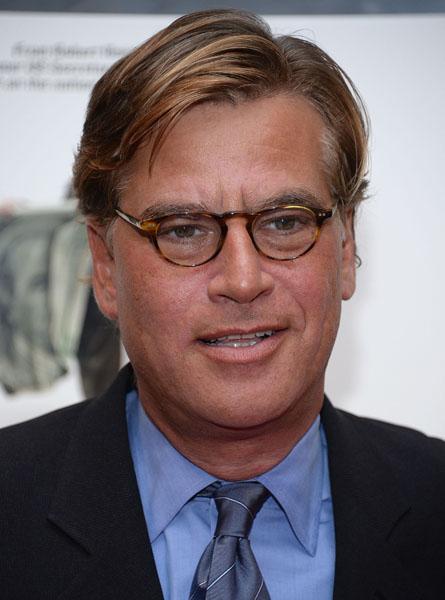 Aaron Sorkin: Former hooker Dimitra Ekmektsis wrote a 2006 book, Confessions of a High-Priced Call Girl, about her sexual encounters with West Wing creator Aaron Sorkin. She alleged from 1990-92, he hired her frequently from a Manhattan escort service. "He had me strip all night," she said. "I was with him at least 50 times." Sorkin, who now works on the HBO show, The Newsroom, told Page Six in 2006, "I knew Dimitra for a short time a long time ago."
Article continues below advertisement
Dick Morris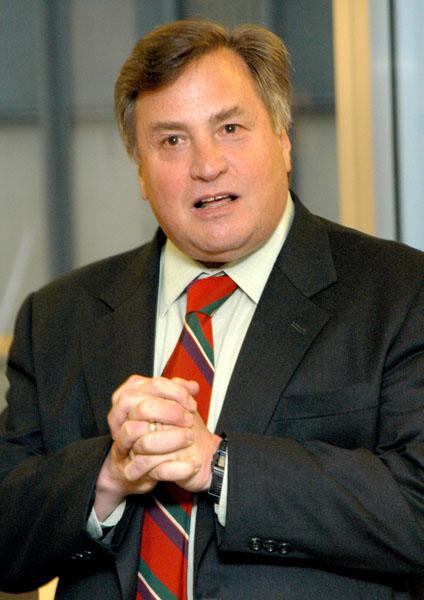 Dick Morris: President Bill Clinton's advisor, Dick Morris, had to resign from his administration after Star magazine revealed his affair with prostitute Sherry Rowlands in 1996. Rowlands told all about the relationship, claiming the married Morris liked toe-sucking and dominance -- and let her eavesdrop on calls from Pres. Clinton. Morris later worked for Fox News but was dumped after his inaccurate 2012 election prediction that Mitt Romney would win in a landslide.
Article continues below advertisement
John Profumo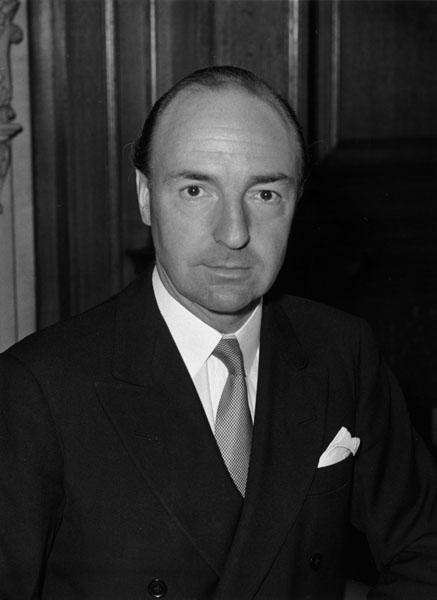 The Profumo Affair: On June 5, 1963, British Secretary of War John Profumo resigned after he had lied to the House of Commons about his sexual affair with alleged prostitute Christine Keeler. Making the scandal even more explosive, Keeler was simultaneously involved with Yevgeny Ivanov, a Soviet naval attache and suspected spy. Profumo denied compromising England's national security, but most think the news helped topple Prime Minister Harold Macmillan's government.
Article continues below advertisement
Silvio Berlusconi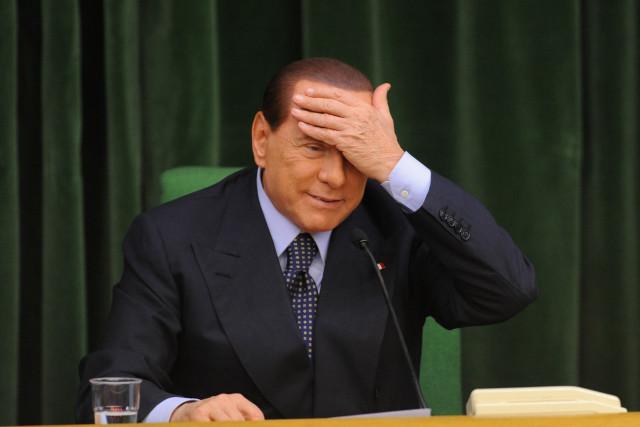 Silvio Berlusconi: Italy's former prime minister was convicted in June 2013 of paying for sex with an underage teen and then forcing public officials to cover up the scandal. The court sentenced him to seven years in jail and a lifetime ban on public office; Berlusconi has appealed. The billionaire media mogul allegedly paid women to attend "bunga bunga" parties in 2010 at his mansion while he was premier. The underage girl, Karima el-Mahroug, said three Berlusconi aides procured prostitutes for the parties.
Article continues below advertisement
Randy "Duke" Cunningham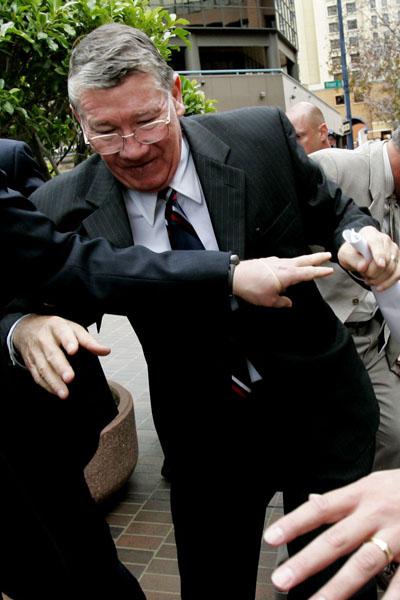 Rep. Congressman Randy "Duke" Cunningham: Cunningham , a Republican member of the House of Representatives, admitted taking $2.4 million in bribes and free sexual services from prostitutes paid for by defense contractors. In 2003, Cunningham spent time with prostitutes in his suite at Hawaii's Hapuna Beach Prince hotel, according to the feds. Cunningham pleaded guilty to tax evasion, conspiracy to commit bribery, mail fraud and wire fraud in 2005.
Article continues below advertisement
Danielle Staub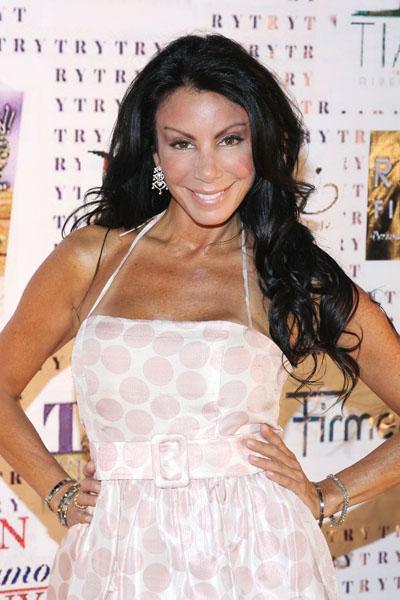 Danielle Staub: Teresa Giudice famously flipped a table and shouted "Prostitution whore!" at her then- Real Housewives of New Jersey co-star Staub. Why? Staub's ex-husband, Kevin Maher, charged in his book Cop Without a Badge that Staub had once worked as a prostitute. And in testimony during a 2010 lawsuit, Daniel Aguilar claimed the future reality TV star had worked as an escort in Miami, threatened to murder someone, and was involved in a botched drug deal. Aguilar testified that he called an escort agency and requested a prostitute and paid Staub (who was then known by the names Beverly Merrill and Angela Minelli) $150 for sex. Despite the report, Staub denied she ever worked as a prostitute.
https://radaronline.com/exclusives/2010/08/exclusive-cocaine-prostitution-death-threats-new-details-danielle-staubs-secret/
Article continues below advertisement
Barney Frank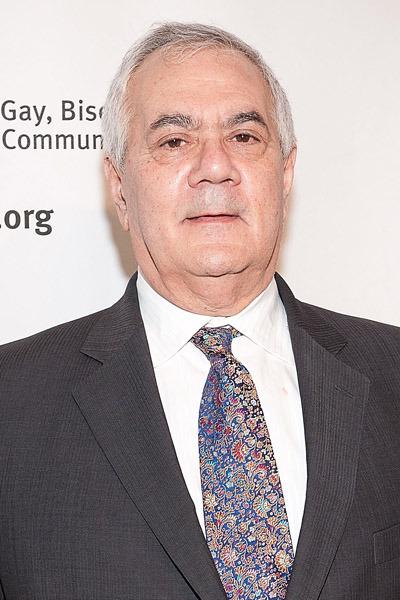 Barney Frank: In 1990, openly gay Congressman Frank was reprimanded by the House after admitting he paid male escort Steve Gobie for sex, and later hired him with personal funds as an aide. Gobie claimed Frank knew he was also operating a prostitution service out of the politician's apartment—but an Ethics Committee decided that Frank didn't know what was going on. He retired from Congress In Jan. 2013.
Article continues below advertisement
Jerry Springer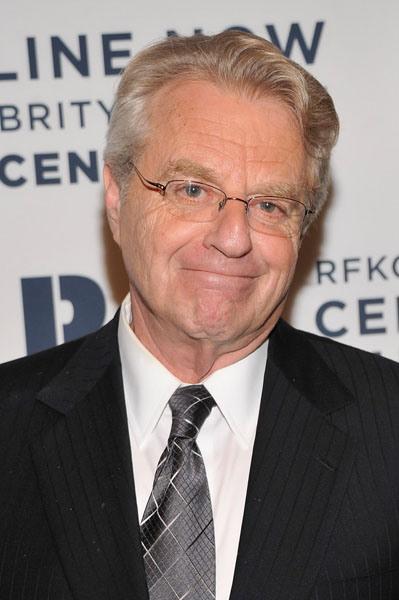 Jerry Springer: Before he became a TV talk show host, Springer was a Cincinnati city councilman. And he was slammed by scandal when a raid on a Kentucky brothel uncovered a personal check he'd written to a prostitute! Springer 'fessed up to paying the hooker and resigned his post. His honesty led to his being re-elected to the council in 1975, and elected to mayor in 1979. Then Springer left politics to interview prostitutes (and other wild guests) on his outrageous TV talk show.
Article continues below advertisement
Sydney Biddle Barrows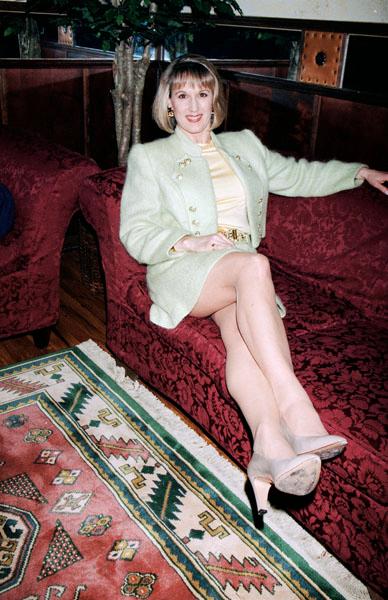 Sydney Biddle Barrows: Barrows, known as the "Mayflower Madam" because of her family's heritage, operated a high-end New York escort service named Cachet from 1979 until it was shut down by cops in 1984. Although her client list remained secret, it was said to include high-powered business executives, foreign diplomats and oil sheiks. After pleading guilty to promoting prostitution, Barrows was given a slap on the wrist and ordered to pay a $5,000 fine. "I ran the wrong kind of business. But I did it with integrity," Barrows later said.
Article continues below advertisement
Jeffrey Epstein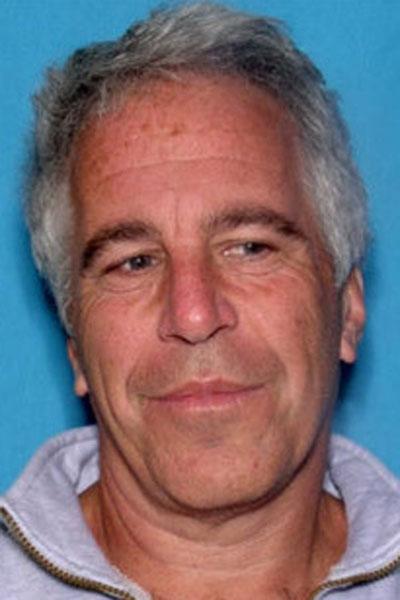 Jeffrey Epstein: A billionaire philanthropist who founded his own financial management firm, Epstein allegedly paid several underage girls to perform sexual acts on him in his Palm Beach, Florida mansion. He pleaded guilty in June 2008 to charges of soliciting prostitution. As RadarOnline.com has reported, director Woody Allen and his much younger wife, Soon-Yi Previn, were recently seen socializing with Epstein in Manhattan.
Article continues below advertisement
Donald Sterling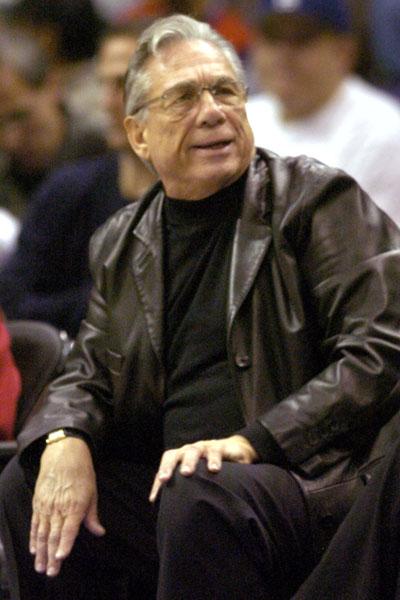 Donald Sterling: A billionaire real estate mogul and owner of the NBA's Los Angeles Clippers, Donald Sterling testified in 2003 that he regularly paid a Beverly Hills woman for sex. When Sterling sued Alexandra Castro to get a house he gave her back, the basketball mogul said under oath she was "a prostitute ... she was a total freak and a piece of trash ... It was purely sex for money, money for sex, sex for money, money for sex." Still, Castro won the case and kept the house.