Exclusive
EXCLUSIVE: Radar Tape "Crucial Evidence" In Mel Gibson Domestic Violence Investigation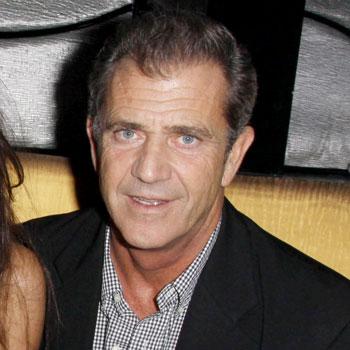 Two law enforcement specialists say RadarOnline.com's explosive revelation that Mel Gibson admitted hitting Oksana Grigorieva because she "f--king deserved it" could be crucial to the Los Angeles Sheriff Department's domestic violence probe into the actor.
"The tape will be crucial," former FBI agent and private investigator Harold Copus tells RadarOnline.com. "Having the confession on tape takes it over the threshold and takes the investigation to the next step."
Article continues below advertisement
"The cops will ask Oksana if it's true and if she wants to press charges," defense specialist Steven Cron adds. "If she does, Mel would be prosecuted for domestic violence and he would have to defend himself."
"Until now it's been a he-said-she-said," Copus explains. "Now we're getting into facts. It doesn't look good for Mel.
"His lawyers will do everything they can to suppress the tape," Copus continues. "That will take care of the criminal actions but it will get messy before it gets better.
"The bottom line is that normally when you see violence escalate like this the female is in extreme danger. The fear is what he Mel will do if action isn't taken."
EXCLUSIVE: Mel Gibson Caught On Tape Admitting He Hit Oksana – "You F**king Deserved It"
Even if Mel is convicted, he most likely won't be serving any jail time says Cron. "Generally on a first offense someone would spend a year in a domestic violence program and maybe some anger management.
Article continues below advertisement
"There is typically no jail time on a first offense."
However, Copus is convinced that if Mel manages to escape the criminal suit it still won't be over for the Braveheart actor.
"If he dodges the criminal bullet, he'll get hit with a civil bullet."
WORLD EXCLUSIVE: Another Mel Gibson Slur Caught On Tape – Calls Latinos "Wetbacks"
Lieutenant Richard Erikson with the Los Angeles County Sheriff's Department tells RadarOnline.com: "An investigation of domestic violence was launched by Malibu/Lost Hills Station Detectives in July, 2010, involving actor Mel Gibson and his former girlfriend Oksana Grigorieva. The detective in charge of the investigation is currently gathering information regarding the allegations. Due to the investigation being preliminary in nature, no other information is available at this time."
Oksana recorded the conversation because she said that Mel had threatened her life. On the tape, Mel was heard saying: "I am going to come and burn the f--king house down... but you will blow me first."