Exclusive
WORLD EXCLUSIVE: Another Mel Gibson Slur Caught On Tape - Calls Latinos "Wetbacks"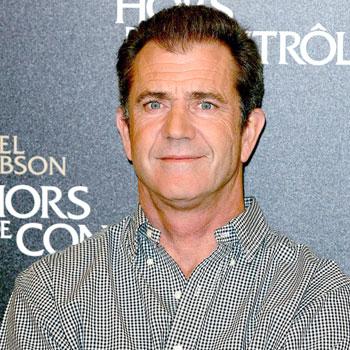 Mel Gibson has been caught on tape making ANOTHER bigoted remark, this time against Latinos, RadarOnline.com is reporting exclusively.
The Oscar-winning director/actor is heard referring to one of his staffers as a "wetback" during a recorded argument with Oksana Grigorieva, the mother of his love child.
RadarOnline.com has heard the tape in which Mel tells Oksana: "I will report her to the f**king people that take f**king money from the wetbacks."
Article continues below advertisement
This latest bile to flow from Mel's mouth comes after the Braveheart star's disgusting tirade directed towards his ex-lover – as first and exclusively reported by RadarOnline.com.
"You look like a f**king pig in heat," Mel spewed in the obscenity-laced recording.
"If you get raped by a pack of n****rs, it will be your fault."
He also threatened Oksana: ""I am going to come and burn the f**king house down... but you will blow me first."
Article continues below advertisement
The NAACP, Jesse Jackson and others Civil Rights leaders blasted Gibson for use of the N-word and his sickening rant.
Four years ago, Mad Mel apologized profusely and reportedly entered rehab after verbally attacking the Jewish community after being picked up by police.
The emergence of the new tape comes as he is at war with Oksana after their breakup. They have an eight-month-old daughter Lucia.
RadarOnline.com broke the story Wednesday that the Lethal Weapon star admitted he beat his ex-girlfriend Oksana Grigorieva, while she was holding their baby daughter Lucia.
In the recording, a teary Oksana is heard asking Mel, "What kind of a man is that who would hit a woman when she is holding a child in her hands, hitting her twice in the face?
"What kind of a man is that?" the Russian musician repeats.
The Braveheart star responds: "You know what — you f**king deserved it."
Oksana, 40, has taken out a restraining order against Gibson, claiming that he physically abused her throughout their stormy relationship.
She claims Mel, 54, knocked out her two front teeth, leaving her bloodied and bruised, during a physical confrontation on January 6 at the actor's Malibu mansion.
He went to rehab after the 2006 incident.
But as yet, the actor has not apologized or acknowledged any wrongdoing in these latest hate-fuelled outbursts.