Exclusive
Kris Jenner's Sister Says Family Hired Bodyguards Over 'Scary' Hacker: 'I'm Praying For Her'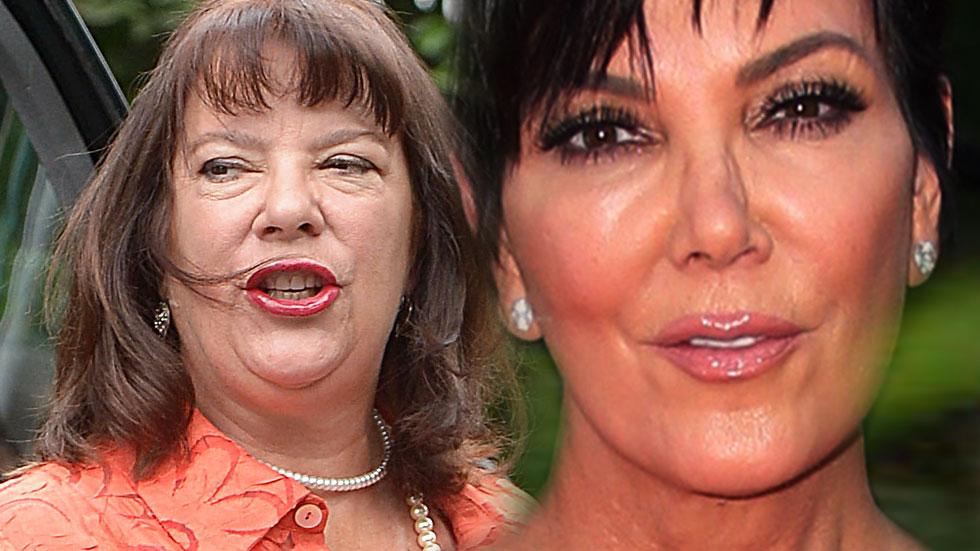 Article continues below advertisement
"I told her, 'Kris, it'll be fine.' I told her, 'I'm praying for you,'" Houghton told RadarOnline.com exclusively. "I said, 'No one's going to hurt you.' My sister is strong."
"It's scary," she continued. "Of course, we worry. But I think they're going to find the person and they'll go to jail. I hope they do."
Earlier this month, Jenner found herself at the center of an FBI investigation that came to a dramatic head when a dozen agents raided the Los Angeles Four Seasons hotel room of Christina Bankston, who they suspected as the woman behind the hacking and death threat scandal.
When RadarOnline.com spoke to Bankston, who wasn't arrested, she claimed to be innocent and said she allowed someone named Troy Leatherby (which appears to be an alias) to use her computer over an eight-month period. She claimed that he is the one who took aim at Jenner, even trying to broker an alleged sex tape featuring the 58-year-old.
Innocent or not, Houghton has some harsh words for the alleged culprit, and finds it hard to believe an X-rated video of her older sister even exists.
Article continues below advertisement
"I really doubt she has a sex tape out there," she said. "We don't talk about those things, but I don't believe that about my sister.
She continued, "I think they need to find the jerk-off and leave her alone. She didn't do anything to deserve this. It's just some jerk who has no life and is bored and is a loser. Get a life and go get a job!"
Despite the chilling price of the Kardashians' overexposure, Houghton said the $40 million family is able to take the necessary precautions.
"They've got enough money to get as many bodyguards as they want," she added, admitting, "My mom Mary Jo Campbell is concerned about my sister if there are death threats, but they're taking precautions."
It wasn't just Kris who has faced potential harm, however.
Six weeks before the hotel raid, Kris and her estranged husband Bruce contacted the FBI about ongoing threatening phone calls and cyber-harassment that also included their teenage daughters, Kendall, 18, and Kylie, 17.
Bankston also told RadarOnline.com the FBI said the investigation involved the hacking of Jenner's Instagram account, which was illegally accessed in June with a message about how she doesn't like daughter Kim Kardashian's husband Kanye West or Khloe Kardashian's boyfriend French Montana.
"Why would anyone want to hurt Kris?" asked Houghton. "I know Kris wouldn't hurt anyone."
"I mean, we're all crazy, my family. I guess we got that from my mom," she added with a laugh. "But what are you going to do? We're crazy good, not crazy bad."