Exclusive
Inside The Kris Jenner Hacking Scandal — How Hollywood's Most Famous Momager Got Pranked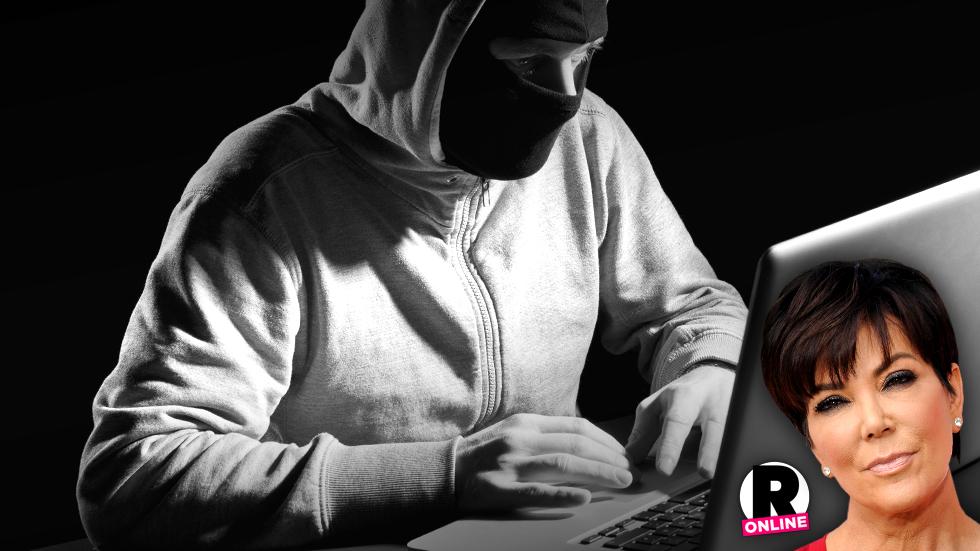 The woman at the center of the Kris Jenner hacking scandal — whose Four Seasons hotel room was raided by FBI agents on Sept. 5 — exclusively opens up to RadarOnline.com to defend a situation in which she claims to be innocent, and explain how Hollywood's most famous momager may have been hacked.
Federal agents linked electronic devices used in connection with pranking and hacking Jenner to that of Christina Bankston, and while they seized all of her items the woman was not arrested — leaving the public to wonder if she was the culprit behind the months-long hack or not.
Article continues below advertisement
She claims to be innocent, telling RadarOnline.com she let someone named Troy Leatherby use her computer over an eight-month period — and he is the one who took aim at Jenner, even trying to broker an alleged sex tape featuring the Kardashian matriarch.
But Leatherby appears to be a fictitious name and even Bankston tells RadarOnline.com she doesn't believe it's his real name.
"He named himself as Troy Leatherby, and we met on a Craigslist-like website. We quickly became friends," Bankston claimed to RadarOnline.com. "He said he knew Kris and had all her contact info and said he used to work for her. They were friends and fell out."
As RadarOnline.com exclusively reported in March, Jenner got tangled in a sleazy sex tape extortion plot when a man purporting to have footage of her stalked her with calls demanding money in exchange for not releasing the tape.
"He called Kris more than one hundred times in the last seven days, from more than 100 different phone numbers," the source revealed. "He uses scrambled cell numbers. He called more than 25 times just yesterday (Sunday) alone!"
Article continues below advertisement
"The man has been demanding money from Kris. If he's not paid, he claims, he'll release the tape."
After RadarOnline.com broke the story on Tuesday of the FBI raid in Bankston's hotel room, video footage was released of her screaming "I love you Kris!" over and over while on a roller coaster ride at Disneyland, allegedly proof she was obsessed with the reality TV mom and could be behind the hacking.
Bankston denies it has anything to do with the Jenner hacking scandal, telling RadarOnline.com her niece (the girl in the video with her) sold the video because they got in an argument.
"The girl in the video is my niece. We had a falling out at the Four Seasons so now she's upset with me," Bankston told RadarOnline.com. "I was only screaming Kris' name because it was a dare from Troy."
Again, she mentions the mysterious Troy — whose photo has been published by several media outlets — but Bankston claims the man pictured in reports is not the man named Troy Leatherby she knows.
"The guy I know as Troy Leatherby doesn't look like that… The hacker pictured is not the guy I had befriended," Bankston alleged, giving RadarOnline.com a completely different physical description, notably that the man published on sites is African American and she claims he is white.
As RadarOnline.com exclusively reported, the FBI probe surrounds hacking of Jenner's personal data, including her iCloud and email account — and there's no telling what could be revealed.
"The FBI told me it was about Kris Jenner and her accounts being hacked, her email being hacked, her iCloud being broken into and getting crank calls," Bankston told RadarOnline.com. "I was flabbergasted."
For now, the identity of the hacker remains in the hands of the FBI.