Exclusive
More Torment For Kris Jenner: Man Behind 'Extortion Plot' Over Purported Sex Tape Claims He Plans To Sell 'Million Dollar' Video To Vivid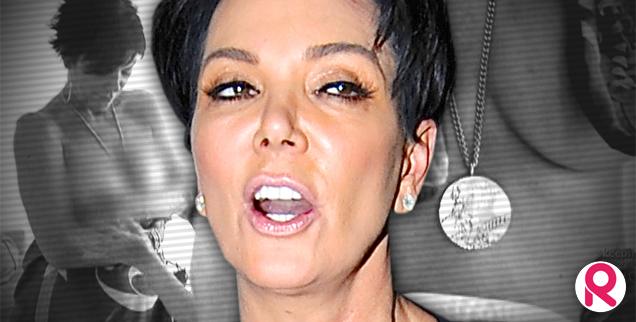 The man who claims to be in possession of a purported sex tape of Kris Jenner has come forward to sensationally claim he wants to sell it to the same production company that released her daughter's XXX video.
The individual, who identified himself as "Troy", told RadarOnline.com last night he intended on contacting Vivid Entertainment -- the porn studio behind Kim Kardashian, Paris Hilton and Farrah Abraham's sex tapes — and wanted more than one million dollars to sell the rights.
Article continues below advertisement
"That is absolutely true, yes I have," the man said.
"She knew about this sex tape and did not want it out," he added, as to why the pair was talking via phone. "It was about the sex tape and she doesn't want it out, so yes, I have contacted her lots of times."
The man also categorically denied he was guilty of extortion.
"That is totally false," Troy said. "Nobody has extorted money or asked to extort money from her. There is no money exchange."
MORE ON:
Celebrity Justice
Article continues below advertisement
In the wake of the scandal, RadarOnline.com has learned that Jenner has now "drastically stepped up" security in light of the text and phone call onslaught.
In one disturbing incident, as a source revealed, Jenner went out to eat at Nobu in Malibu and " then got a text from the man saying 'Are you enjoying the restaurant?' This person knew where she was."
But Troy told RadarOnline.com: "That's an absolute lie. She told me she was going to Nobu in Malibu and I quote unquote I asked her, 'How are you doing at Nobu?' Nobody said 'How are you doing at the restaurant?' She told me she was going to Nobu. She's a liar."
Sources close to Jenner insist, however, that all of the man's claims are lies.
"Obviously she would never allow herself to be taped like that!" an insider previously told RadarOnline.com. "Initially, she just ignored it."
When asked why he had not yet offered proof of the tape's existence, which he said was filmed at the Beverly Hilton Hotel, Troy said: "I am not (making it up)… I have the sex tape on my hard drive. It goes for a high price. I just can't release a sex tape. It is a million dollar sex tape."