Exclusive
Kris Jenner Has 'Stepped Up' Security At Mansion Following Hacker's Threats Against Kendall & Kylie, Source Says — Is Kim's Daughter North Safe?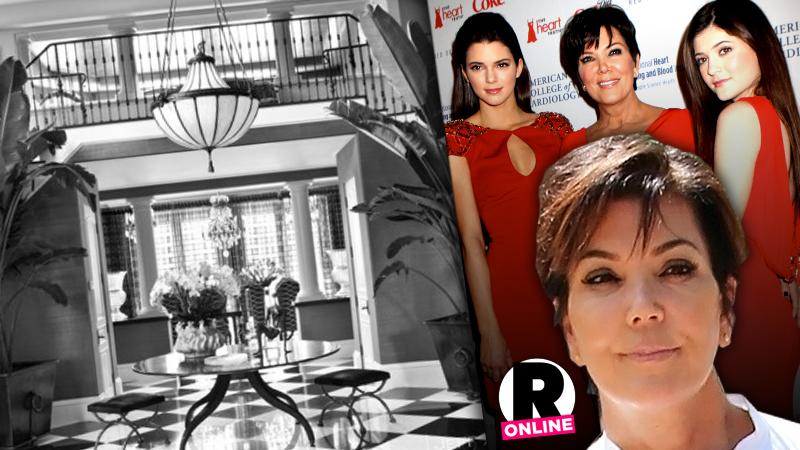 Six weeks before FBI agents pounded on a door at the Beverly Hills Four Seasons, RadarOnline.com has learned that Kris Jenner and her estranged husband, Bruce first reached out to the FBI about ongoing cyber-harrassment. After receiving death threats and harassing phone calls for weeks, however, the couple reached their limit and decided to involve authorities when the hacker made specific threats against the couple's teenage daughters, Kendall and Kylie, a source reveals.
Article continues below advertisement
"Bruce and Kris made the decision to get the FBI involved after the threats escalated and included very specific information about threats made against Kendall and Kylie," the source told RadarOnline.com. "This is being taken very seriously and Kris has dramatically increased security at her Hidden Hills compound."
"It's very concerning because over the years, there have been photographers that have been able to gain access to Kris' gated community," the source said. "Even if you don't like the Kardashians, no one deserves to live like a prisoner in their own home. Kris also has a bodyguard with her for the foreseeable future."
Bruce, meanwhile, "doesn't feel he needs the added security, and does own several handguns," the source continued.
The insider also said both Kris and Bruce are circling the wagons, telling the whole family "not to mention anything about the investigation publicly," according to the source.
RadarOnline.com broke the shocking story: The FBI raided a hotel room at the Four Seasons in Beverly Hills on Friday, and detained a woman for questioning in connection with the threats made against Kris.
Article continues below advertisement
According to the suspect — who previously told RadarOnline.com she is not guilty of the crimes — she had let a friend use her computer over the course of the last eight months, and unbeknownst to her, the friend was making serious threats against Jenner and her family.
"On Friday morning I was asleep in my hotel room when I heard a knock on the door. I asked who it was and they said FBI," the woman told RadarOnline.com of the terrifying event. "I opened the door and was told to turn around, and was handcuffed, facing 12 agents with guns pointed at me."
After questioning the woman in an empty hotel room next door, the agents searched her room for more than three hours, seizing all of her electronic devices, including a computer, iPad, iPod and cell phone, she said.
"After the search I was taken into a room and was asked what I thought this was all about. I said I didn't know. They asked me if I use the Internet a lot and I said yes," she explained. "They told me it was about Kris Jenner and her accounts being hacked, her email being hacked, her iCloud being broken into and getting crank calls. I was flabbergasted."
The woman, said the FBI informed her that this was all part of an ongoing months-long investigation and that they were seizing her electronics.
Meanwhile, Kim and Kanye West "generously offered, actually insisted that they pay for the added security," the source revealed. "Not only because they also live at the house with their daughter, North, but because they will do anything for Kris. Kanye might butt heads with Kris at times, but he genuinely loves her, and will do anything to protect her."