Exclusive
Runs In The Family? Jesse James' Jailbird Sister Made Life 'Intolerable' For Her Husband, He Claims In Divorce Docs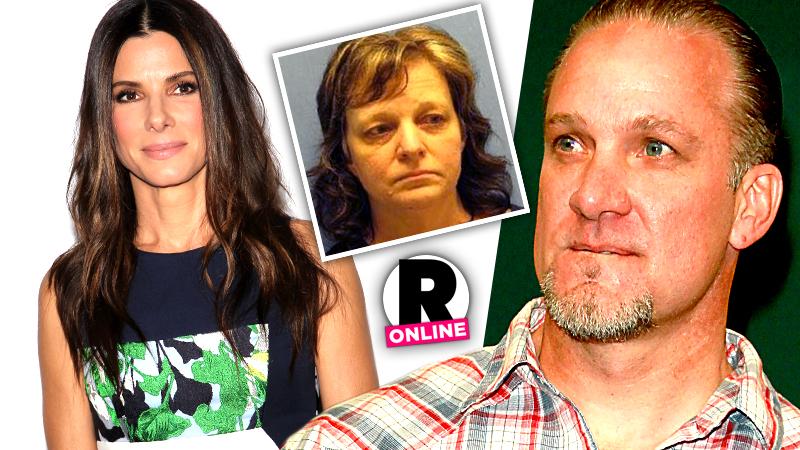 Article continues below advertisement
In this case, however, it was the husband of Jesse's jailbird sis who wanted out – and fast!
The Englands, who filed in Arkansas, separated on April 1, 2014, but hadn't lived together since January 2013, the documents obtained by RadarOnline.com state.
READ The Husband's Shocking Claims
On June 3, he filed for divorce claiming Julianna treated him "with such general indignities as to make life intolerable," which had been happening for the past five years, according to the divorce documents.
And much like her brother, who desperately fought to win Bullock back by going to sex rehab after his mistresses and serial infidelity came to light, Julianna also didn't want a divorce, denying her hubby's complaint.
Her warm feelings towards her former love didn't last long, however. The documents state that Julianna asked the court to find him in contempt after he fell behind on $6,187.20 in child support for her son from a previous relationship.
As part of the quickie divorce granted in August, Mark paid his back alimony and she gets to keep her three boxer dogs.
This comes at a legally troubling time for Julianna. As RadarOnline.com reported exclusively, she was indicted and arrested by the FBI on August 11 on two charges of fraud for lying to the Social Security Administration and collecting disability when she shouldn't have been.
And that wasn't the Outlaw Garage star's sister's first brush with the law: In 2011, Julianna was also taken into custody by the FBI for embezzlement. She had been on "release" for the embezzlement charges since July 5, 2011, according to an FBI statement.