Jesse James Marries For The Fourth Time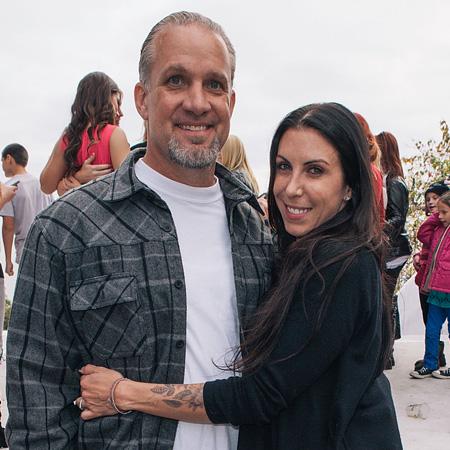 By RadarOnline.com Staff
Jesse James is probably hoping that the fourth time will be the charm.
The motorcycle mogul ,43, married pro-drag racer Alexis DeJoria, 35, in Malibu on Sunday after dating for approximately seven months.
Star magazine -- via RadarOnline.com -- was first to break the news on March 13 that the couple would tie the knot.
James's youngest daughter, Sunny, 9, and DeJoria's daughter Bella, 10, reportedly served as flower girls in the private ceremony at the estate of DeJoria's multi-billionaire father, John Paul DeJoria, the co-founder of the Paul Mitchell hair care products line, the Patron Spirits Company, and the House of Blues nightclub chain. His other financial interests include dealerships for speedboats and Harley Davidson motorcycles.
Article continues below advertisement
"Jesse's always had a man crush on John Paul," an insider tells Star. "And what better way to get close to him than to get hitched to his daughter?
"But this marriage will be his fourth. If I were John Paul – after what Jesse put Sandra through – I'd be warning him up front that when it comes to Alexis, he'd better watch his butt!"
As mentioned, this is the fourth time James has walked down the aisle. His last marriage -- to Sandra Bullock -- famously ended in divorce in June, 2010 after James was exposed as a serial cheater.
After his marriage to The Blind Side star imploded, James was briefly engaged to fellow tattoo lover Kat Von D, but they broke up in September, 2011 after he allegedly cheated on her also.
James has his new bride live in Austin, Texas, where he recently opened a West Coast Chopper custom motorcycle shop.