Organized Crime? More Like Organized Payment! 'Mob Wives' Star Alicia DiMichele Settles And Will Pay $40,000 For Embezzlement Crimes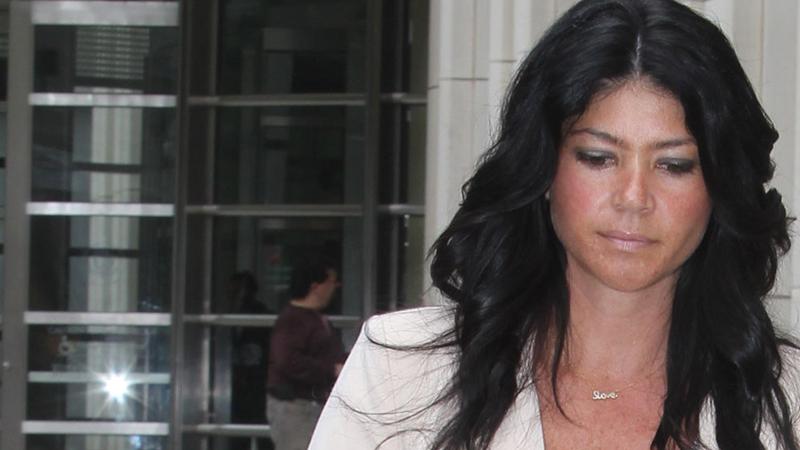 Mob Wives star Alicia DiMichele has agreed to pay $40,000 that she embezzled, won't have to payback any of the money she earned from her hit VH1 show, RadarOnline.com has learned exclusively.
The mafiosa is awaiting her fate on embezzlement charges filed against her due to her role in a trucking company she once co-owned with now ex-husband, Eddie Garofalo. He was sentenced already, and now is serving his 7-year sentence.
Article continues below advertisement
DiMichele's sentencing hearing was delayed until a decision on the restitution she would have to pay was worked out. Originally, prosecutors had called for the reality star to pay $20,000 in restitution and then an additional $96,000, which was the total she earned from her appearances on the show ($8,000 per episode).
Prosecutors believed that her appearance on the show meant her glorifying organized crime, so they didn't want her to earn a penny from it. But in documents obtained exclusively by Radar, DiMichele's lawyer wrote that a settlement had been reached with regards to restitution.
"If Your Honor approves, the parties jointly agree that the Court should, at sentencing, order restitution in the total amount of $40,000. The parties agree that this is the correct amount, and the Union Funds have agreed that they will not seek any monies over and above that figure," the documents read.
DiMichele will make an initial payment of $20,000, and then she will pay the remainder over the next year.
Her lawyer requested the judge approve the settlement and move forward with sentencing.