Alicia DiMichele Quits VH1s 'Mob Wives;' Retracts Guilty Plea In Embezzlement Case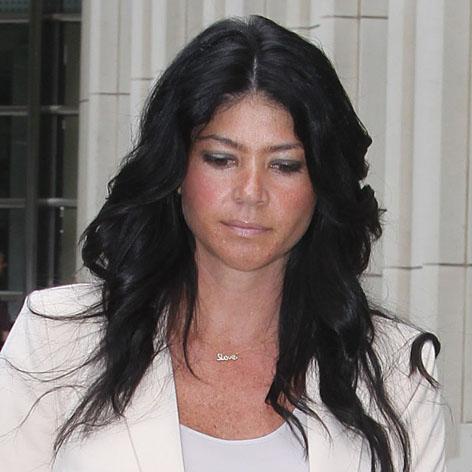 Alicia DiMichele is a mob wife no more.
The TV personality, 40, resigned from the VH1 show three weeks ago, insiders told the NY Daily News, and on Wednesday, while appearing in Brooklyn Federal Court, took back a previous guilty plea in her ongoing embezzlement case.
An insider told the outlet that DiMichele's "trying to present a better image to the judge" and "fix her image" in the face of her legal entanglements, as she stands accused of pilfering funds from Teamsters Local 282. (While the union estimated a restitution figure was in the neighborhood of $2.8 million, prosecutors and DiMichele's attorney John Wallenstein said the number is closer to $20,000.)
Article continues below advertisement
Her attorney John Wallenstein predicted, "We expect there will be a new plea that satisfies the government and the defense without having her potentially liable for $2 million in restitution."
DiMichele's spouse Edward "Tall Guy" Garofalo, Jr. is serving a seven-year sentence in a New York prison in connection with a conviction on murder conspiracy and witness tampering charges last year.
We'll keep you updated on the latest in this story, right here on Radar.