'Mob Wives' Star Renee Graziano SLAMS Costar Alicia DiMichele: 'She's Full Of BLEEP!'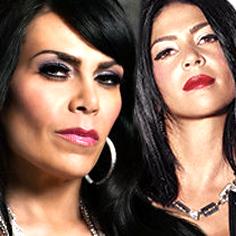 Mob Wives star Renee Graziano is firing back at cast mate Alicia DiMichele Garofalo, who claimed she felt betrayed by Graziano for talking about her ongoing fraud case behind her back.
"She's full of sh-t!" Graziano exclusively told RadarOnline.com. "Don't go on a show called Mob Wives and expect people NOT to talk about your business. I'm tired of it. I didn't commit her crime. I'm not responsible. I'm over it.
Article continues below advertisement
"The reunion was very trying for me, but I'm glad everyone got to see why I was on the defense all season. I'm ashamed, and it's embarrassing… but I've made good on all my wrongs this season," she confessed.
She continued: "Recovery is an every day process for me. Some days are better than others. I'm slow and steady. I'm taking it one day at a time."
When asked there's still bad blood between she and her co-star Natalie Guercio – whom she physically attacked in Las Vegas this season during the peak of her relapse – Graziano joked, "Who's that?"
"I try not to waste my time thinking about her. She's trying too hard, fighting for air-time and position that's already taken," she said.
Despite having her ups and downs broadcast on VH1 for the world to watch, she has managed to start a successful clothing line, Mob Candy, and recently published a cookbook called How To Use a Meat Cleaver with her sisters.
"I'm focusing on Renee. I'm working on me. And that show Mob Wives and those girls are the furthest thing from my mind right now," she said.