Exclusive
'Mob Wives' Drama! 'Hurt' Alicia DiMichele Garofalo Slams Renee Graziano For 'Doing Things Behind My Back'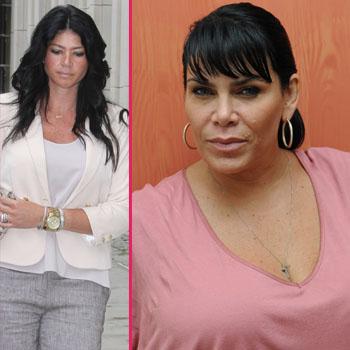 This season of Mob Wives has proved to be yet another rollercoaster ride, especially when it came to the drama between new cast mate Alicia DiMichele Garofalo and founding member Renee Graziano.
The two had an up-and-down relationship after Graziano talked about Garofalo's ongoing fraud case behind her back.
"I was honestly very hurt by the things that Renee was saying and doing behind my back," Garofalo told RadarOnline.com. "I didn't expect it and I was totally hurt and taken back from it."
Article continues below advertisement
The Hottest Stars From Reality TV
Still, Garofalo tried to forgive Graziano even though it was "very hard" to do.
"I'm going to be honest with you, I've been through so much heartache in my life that usually if you do me wrong one time, you don't get a second chance," she said.
But now, the two have moved past their differences.
"As of right now, her and I are in a good place," she admitted. "That filming was back a while ago. But as of right now, her and I are in a good place."
And in the end, while their feud seemed to play a big role on screen, Garofalo never found their drama important enough to discuss with her jailed husband, Eddie "Tall Guy" Garofalo, who was an old time friend of Graziano's.
"You have to understand, he's in jail, we get five minutes a day to talk and it's not something I focus my time on," she said. "I have three boys and I focus on the positive things and what they're doing. I'm not going to focus on the nonsense drama."