What Fraud Case? Ex-'RHOBH' Star Dana Wilkey Celebrates New Fraud Charges At Disney Theme Park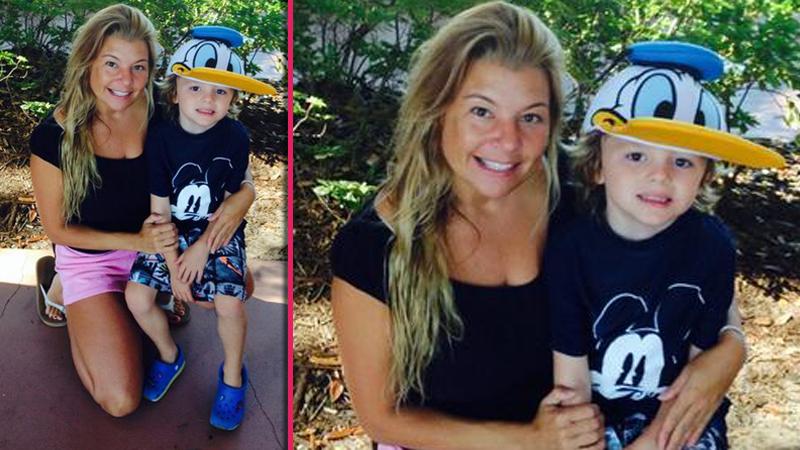 As news broke Friday that former Real Housewives of Beverly Hills star Dana Wilkey recently had been arrested on fraud charges, Wilkey was in the happiest place on Earth — literally. Instead of hiding out, she spent the day at a Disney theme park, and RadarOnline.com has all the details.
As Radar reported Friday, Wilkey is heading down a similar road to fellow Housewife Teresa Giudice thanks to a recent fraud indictment. She and two other associates were arrested on June 18 and indicted for "conspiracy to commit wire fraud, wire fraud and aiding and abetting."
Article continues below advertisement
According to an FBI press release she and her associates oversaw a scheme by which "approximately 87 checks totaling approximately $360,000 in illegal and undisclosed kickbacks related to" Wilkey's business and that of her associates.
But as the news broke on Friday, all that was far from Wilkey's mind, as she took her son to a Disney theme park. (Florida and California resident Wilkey did not clarify which Disney park she chose.)
"Off to Disney woot woot!" she tweeted Friday morning, followed by photos of her five-year-old son, John Cayden enjoying the day.
"I feel soooo sorry for this cute little boy!" one fan, @ItsaCLpinata wrote on the pic. "#MomIsGoing2Prison You failed him BIG TIME, Dana, for your GREED! He wants LOVE!"
Wilkey is currently out on a $250,000 bond and faces up to 20 years in prison for each count against her, as well as a fine of $250,000.
Stay tuned to Radar for the latest in the case.