Former 'Real Housewives Of Beverly Hills' Star Dana Wilkey Arrested And Indicted For Fraud – Will She Go To Prison?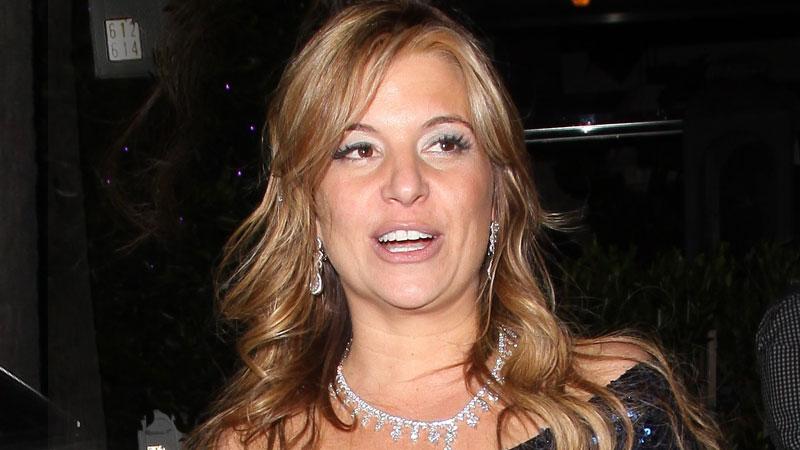 Article continues below advertisement
According to the press release, Skylar Ariel Phoenix, worked as the marketing manager in Blue Shield of California for more than eight years (2003-2011) and Lissa Michele Phoenix was her registered domestic partner.
READ The Blistering Fraud Indictment
Wilkey was the president of Adwil Agency, Inc., a Blue Shield vendor.
The release stated that Wilkey and Skylar Phoenix "entered into a fraudulent marketing contract" between Wilkey's company and Blue Shield, and that Wilkey gave regular kickbacks to the couple.
"Between in or about February 2006 through at least February 2012, Dana Wilkey, through Adwil Agency accounts, paid directly to Lissa Phoenix, Skylar Phoenix, and Rodeo Pink, approximately 87 checks totaling approximately $360,000 in illegal and undisclosed kickbacks related to Adwil Agency's business with Blue Shield," the release charged.
Outside of that, Lissa allegedly defrauded Blue Shield by "creating false employee records and time cards" for work that she supposedly did, but in reality, "no such work was performed."
Article continues below advertisement
Also, Skylar reportedly authorized payment to Lissa, who was using an alias, when no work was done for Blue Shield.
"Between September 2004 and March 2011, Skylar Phoenix approved payments to Lissa Phoenix under this scheme of nearly $500,000 for work which was never provided to Blue Shield," the release stated.
While Wilkey was not charged with lying to the FBI, both Lissa and Skylar were charged with fibbing about the activities involving Wilkey.
All three appeared in court and were released on a $250,000 bond each.
For the wire and conspiracy counts, the defendants face up to 20 years in prison for each count, a fine of $250,000 or "twice the gross gain or loss," and must make restitution to the victim. For each count, they also face supervised release of up to five years.
Lissa and Skylar face additional fines and imprisonment terms if found guilty of lying to the FBI.