EXCLUSIVE: Jesse James' Former Mother-In-Law: I Would Love To See Him In Jail!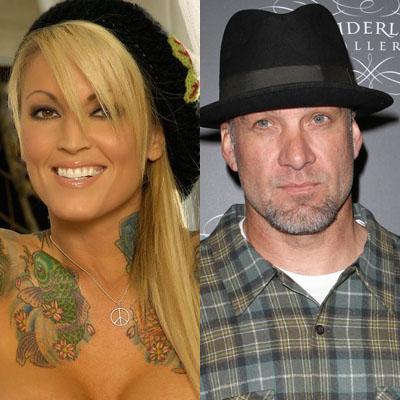 Janine Lindemulder's mom has told RadarOnline.com: I would love to see Jesse James sent to jail!
Jonlyn Lindemulder reacted furiously to unconfirmed reports that the motorcycle mogul was planning to see his ex-wife Sandra Bullock and her new son Louis Bardot on Christmas.
James has continually denied Janine Lindemulder access to their 7-year-old daughter Sunny and has stopped paying child support payments.
Article continues below advertisement
RadarOnline.com reported that he will be hauled before Judge David Belz on January 14, 2011, for allegedly not paying nearly $50,000 in legal fees to Lindemulder's lawyer, Richard Masson.
Jonlyn Lindemulder told RadarOnline.com: "The whole situation is ridiculous. What right has he got to take Sonny to see Sandra Bullock over Christmas when Janine cannot get to see her own daughter?
"She was supposed to see her for Thanksgiving but that did not happen and he has not been making child support payments to her either.
"I hope this new judge takes a tough stance and I would love to see him sent to jail so he would smarten-up.
"The whole situation is so sad because Jesse does not want to co-parent with Janine and he is just being cruel and punitive towards her.
"We are a close knit family and I want to be a grandmother once again. I have only spent around 10 hours with Sunny in the past three years.
"Despite of everything, Janine is doing well and trying to get on with her life but what more can she do - it is really up to the judge to make Jesse comply with his orders."
Article continues below advertisement
It's understood that Richard Masson will also bring-up the issue of unpaid child support payments when James appears Judge Belz at Santa Ana Justice Center next month.
On November 19, 2010, Judge Belz ordered James Lindemulder to attend a '730 Evaluation' in an attempt to end their legal battle over their 7-year-old daughter, Sunny James.
In California, a "730 Evaluation" is described as an in-depth study and investigation of the "family, it's members, and/or prospective members" and their relationship with the children.
If James chooses to continue not to pay his child support and legal fees, which it is within the Judge's remit to put him behind bars.
The couple has been involved in a bitter custody battle over their daughter Sunny for several years - Sandra Bullock once wrote a letter to the court claiming the former porn star was an 'unfit mom.'
James was granted physical custody when he relocated to Austin, Texas, in the summer with his family to be closer to Oscar winner Bullock who divorced him after he was exposed as a serial cheater.
Article continues below advertisement
James and Lindemulder currently share joint legal custody of Sunny although she lives with her father.
It's understood that Bullock has remained in touch with Sunny and James' other two kids Chandler, 14, and Jesse Junior 12, despite divorcing their father. After their break-up, Bullock formally adopted her own son, Louis.
James has been romantically linked with celebrity tattoo artist Kat Von D who has been photographed with him in both Los Angeles and Austin.