Jesse James Drops Price Again On Home He Shared With Sandra Bullock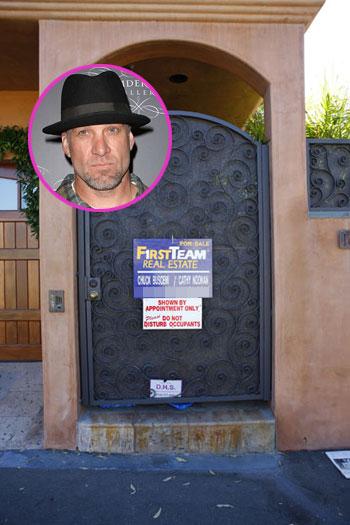 Jesse James has again slashed the price of the Southern California home that he used to share with Sandra Bullock, RadarOnline.com can reveal.
James originally put the house on the market in May for $6.75 million before reducing it to $4.95 million in July. Now, the property is on the market for $4.75 million- an additional drop of $200,000. The motor bike mogul is motivated to cut ties to the area after relocating to Austin, Texas, where he recently bought another $2 million mansion.
Article continues below advertisement
The four-bedroom Mediterranean-style, beach-front home boasts panoramic ocean views, a media room, security gate, Viking appliances, a resort-style pool and a huge master bedroom featuring a jacuzzi tub.
Prospective buyers of the home must pre-qualify in a screening process that includes submitting their bank statements and getting their picture taken.
Jesse's new Austin home is about 15 miles away from Bullock's residence and his second wife Karla (with whom he has two children Chandler and Jesse Jr.) has bought a new property just a mile away from Jesse.
His plush new pad boasts a swimming pool, landscaped gardens, an indoor cinema and a workshop.
It is also close to his Austin Speed Shop business.
James has started dating Hollywood tattoo artist Kat Von D in recent weeks.