Exclusive
Jesse James' Troubled Sister Indicted & Arrested By The FBI -- Charged With Two Counts Of Making Fraudulent Statements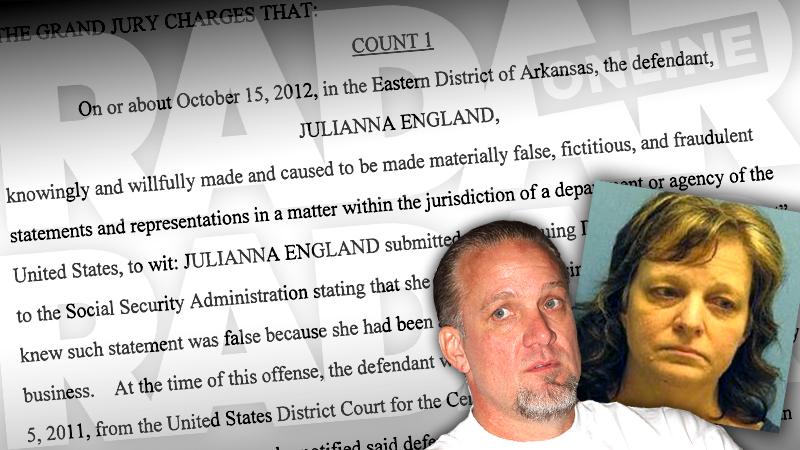 Article continues below advertisement
On Aug. 6, 2014 the Grand Jury charged that England "knowingly and willfully made and caused to be made materially false, fictitious, and fraudulent statements and representations in a matter within the jurisdiction of a department or agency of the United States," the documents obtained by RadarOnline.com read.
"Julianna England submitted a 'Continuing Disability Review Report' to the Social Security Administration stating that she had not worked since March 2009, when she knew such statement was false because she had been and was then working by running an online business."
England was allegedly running an online bakery called TOOkies.
The second count against England charges that on May 9, 2014 she again made the same fraudulent statements.
"At the time of this offense, the defendant was on release pursuant to an order dated July 5, 2011, from the United States District Court for the Central District of California."
Just days later, England was arrested by Special Agent Charles Briscoe.
Her new trial date is scheduled for October 2014.