Exclusive
Jesse James' Sister Arrested For Embezzlement - Faces 60 Years In Prison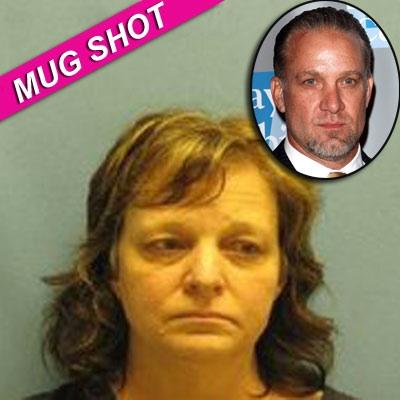 By Alexis Tereszcuk - RadarOnline.com Senior Reporter
Jesse James' sister was arrested by the FBI for allegedly embezzling $400,000 from her employer and RadarOnline.com has learned that she faces a staggering 60 years in prison if she's convicted!
Juliana James England, 45, was arrested by FBI agents at her Little Rock, Arkansas home on June 9 and appeared in a Los Angeles court on July 5 where she was charged with three counts of mail fraud. She pled not guilty and posted a $5,000 bail. RadarOnline.com has learned that her next court appearance is scheduled for December 13, 2011.
Article continues below advertisement
James's older sister is accused of writing $400,000 in company checks to herself and for her personal use from her employer, Callan Wester Sales (CWS) based in Orange County, CA. according to the FBI indictment. If she is convicted of the charges she faces a "statutory maximum sentence of 60 years in prison," according to the FBI.
She "would camouflage the theft of funds by writing the names of legitimate vendors on company check stubs. She also accessed the company's online account and made payments to her personal credit cards. In order to further conceal the unauthorized charges, England contacted the issuers of the company's credit card and changed the address for account statements to a post office box in her name and to her home address," the FBI alleges.
She was employed with the company from 2000 to 2007. The company "discontinued operations due to financial difficulties," in 2007. The company allegedly discovered the fraud after the business closed and the owners "received credit card statements with charges listed that were not related to the business.
"The charges included England's personal expenses, including airline tickets for family members. Upon further investigation, the company owners discovered the extent of the fraud and reported it to law enforcement. Investigators have determined that England stole nearly $400,000 during the course of her employment."
Article continues below advertisement