Jesse James: Marrying Sandra Bullock Was A Mistake!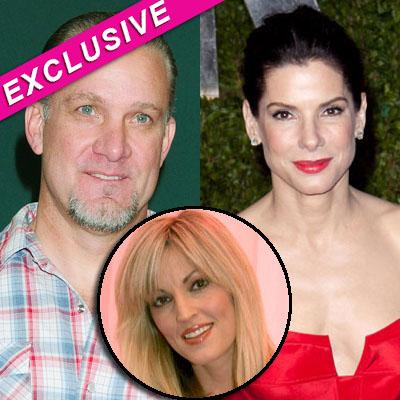 Article continues below advertisement
But Lindemulder believes that it's James who has deep-seated problems with the opposite sex!.
"Nobody should believe a word he says," she tells us. "The guy has a real problem with women and he talks in half-truths.
"Only two weeks after he married Sandra he phoned me and said: 'I believe I really made a big mistake.' I told him to calm down and just be a good husband but he started cheating on Sandra. While they were married he would also send sexy images of me with the word 'Yum' attached to them but we never had sex while they were together.
"It was just the same pattern with me too. Only two weeks after we were married he wrongly sent me a text that was supposed to be for another woman that read: How's your Pu***.
"The guy just can't help himself I've no doubt that he has probably cheated on (fiancee) Kat Von D and if he hasn't then he soon will. I think deep-down Jesse is very hurt. He can appear to be a really sweet guy who comes across as a wounded puppy-dog and I think that his first wife, myself and Sandra, all fell for that.
Article continues below advertisement
"But when you show the guy some compassion he turns his back on you and stabs you in the back.
"That is what he is doing to Sandra right now but she is too classy to reply to any of it as he tries to sell his book - the truth is Jesse would just ideally like a harem of women to satisfy his needs and do what they are told."
Lindemulder is due to head back to Orange County Family Court in July as the pair has been involved in a bitter custody battle over their daughter Sunny James, 7, who Lindemulder rarely sees and only has access to over the telephone.
"I am a victim of Parental Alienation Syndrome," the former porn star said. "I'm determined to stand-up to him and fight for my rights.
"Jesse likes to think of himself as this great 'Don Juan' type guy but the truth is that he is not the greatest lover, more like a one trick pony. I'm not saying that I was entirely innocent in our relationship which sometimes would become both physically and verbally abusive from both sides.