EXCLUSIVE: Jesse James Porn Star Ex-Wife Writing Her Own "Tell-All" Book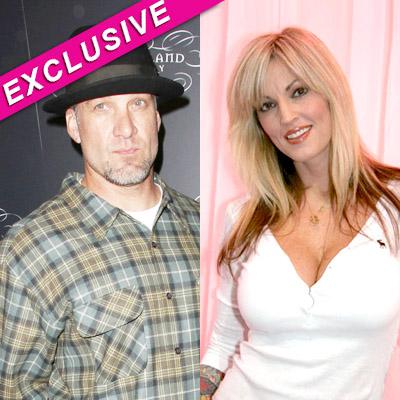 RadarOnline.com Staff Reporter
Motorcycle mogul Jesse James' porn star ex-wife is penning her own explosive book about her life and battles with James, whose auto-biography came out this week.
James is on a national publicity tour to hawk American Outlaw, which delves into his breakup with his other ex-wife, Oscar-winning actress Sandra Bullock.
But 42-year-old Janine Lindemulder, who's been embroiled in a messy custody battle with James over 7-year-old daughter Sunny, is determined get her own story across.
Article continues below advertisement
"I have no intention (to read American Outlaw),"she said, "because I'm sure it is just one big 'pity party' for Jesse. The man lacks accountability and is known to talk only in half-truths. But it's time he stops treating friends, workers, former business partners and especially women badly. He has a warped and disrespectful attitude towards women and people need to know the truth about that."
Tatted out Lindemulder was married to James for two stormy years that included allegations of domestic violence from both sides. The marriage was the topic of a Discovery Channel series, Motorcycle Mania 3.
So, what does the star of such porn hits as Extreme Sex 3 want to tell us that we don't know?
"I want to educate people about Parental Alienation Syndrome because that is what he has put me and my daughter through over the past few years," she said. "In many ways, it's worse than physical abuse because it never stops and really affects the way a child views the world. I will not stop with my campaign until the day I die."
Article continues below advertisement
Lindemulder also told RadarOnline.com that all proceeds from her book will go towards the cause of raising awareness to Parental Alienation Syndrome.
James, 42, has sole custody of Sunny, but Lindemulder is battling for more access.
Among the juicy tidbits, says Lindemuler, is the fact James was calling her soon after he married Bullock in 2005.
"He was a player from day one," she said. "He was calling me after he married Sandra Bullock but I explain more about that in my book.