Jesse James' Ex Janine Lindemulder Predicted That She Would Get Arrested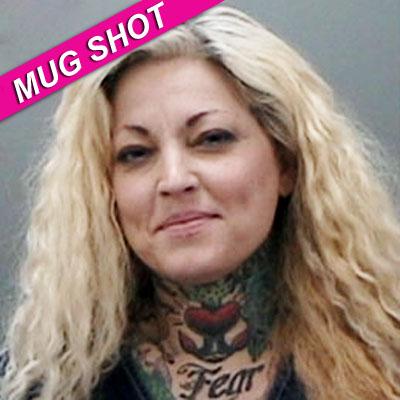 By Cliff Renfrew - RadarOnline.com Reporter
Janine Lindemulder predicted to RadarOnline.com that she would get arrested – and she did.
The former porn star was taken into custody in Texas around 8:30 pm Wednesday after allegedly making harassing calls to her ex-husband Jesse James.
Lindemulder had travelled to Texas to start an in-patient rehab program which James had agreed to pay for. The pair has been involved in a bitter custody battle over their 7-year-old daughter Sunny James in recent years.
Article continues below advertisement
Before her arrest, Lindemulder told RadarOnline.com: "I think it is a bitter sweet thing Jesse paying for the program to help with my anxiety and depression.
"I know by going to Texas that I run the risk of being arrested because of what happened before, but all he has to do is let me speak to our daughter Sunny.
"He has a pattern of not letting me talk to her on the phone at scheduled times, but I will keep calling until I get through to her even if this means I get arrested again.
"I want to think that Jesse's intentions are good but I know what he can be like. I'm concerned that he is setting a trap down here in Texas."
The couple's custody case was recently moved from Orange County to Texas where James now lives outside Austin with his daughter Sunny and two other children.
Lindemulder was previously arrested for harassing James back in January after he complained to Austin Police Department that she had been bombarding him with calls.