Exclusive
'Meant To Be'? Giuliana & Bill Rancic Open Up About Baby Plans After Surrogacy Heartache — Plus Who'll Replace Joan Rivers On 'Fashion Police'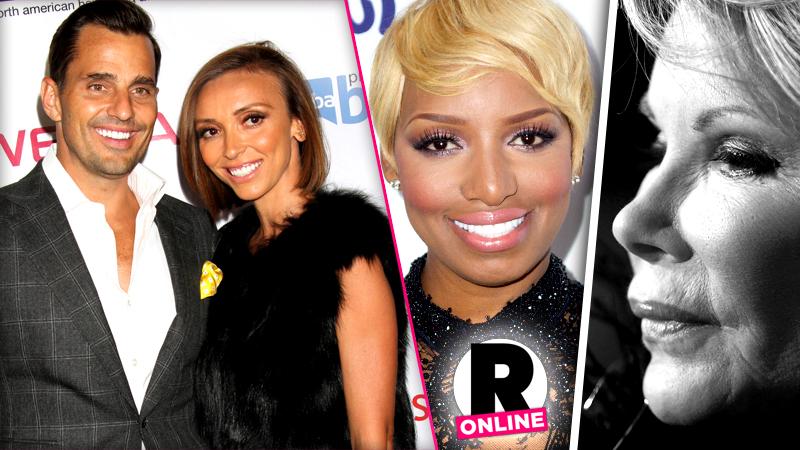 Only months after Giuliana and Bill Rancic's surrogate suffered a devastating miscarriage, the couple haven't given up on their dreams of expanding their family. In an intimate interview, the couple opened up exclusively to RadarOnline.com about how they're moving forward with plans for a "little brother or sister for their son Duke," and how faith in God has helped them weather this new test.
The power couple faced infertility issues for years before turning to surrogacy. And after finally welcoming their son Duke in 2012, they had hoped to add to their family. Unfortunately, their surrogate suffered a miscarriage in June.
Article continues below advertisement
"Right now we're taking a little break," Bill told RadarOnline.com while promoting NESCAFÉ and Coffee-mate's new 2-in-1 coffee and creamer combo. "We hope soon we'll be able to give Duke a little brother or sister… and down the road we'll see what happens. If God grants us that, it will be meant to be."
Meanwhile, Giuliana said she has recovered from her own health scare. The E! star underwent a double lumpectomy in 2011 following her breast cancer diagnosis.
Now, she said, "I'm happy to report I'm great." And with breast cancer awareness month approaching, she is giving back through her charity, Fab-U-Wish, as they team up with the charity Pink Agenda to grant fabulous wishes for women undergoing breast cancer treatment.
Earlier this month, however, Giuliana suffered a devastating loss when her friend and Fashion Police co-star, Joan Rivers, passed away unexpectedly. The late comedian's daughter and producer of the E! show, Melissa Rivers, gave her blessing for the show to continue and return in January, but with talks of Kathy Griffin and Real Housewives of Atlanta star NeNe Leakes rumored to replace the comedian, Giuliana gives RadarOnline.com the real scoop.
Article continues below advertisement
"E! executives are working long and hard to make sure that the best show comes out in January because it's what Joan would have wanted," she began. "I know that they're just looking at the different scenarios, but as of today no decisions have been made at all. No one has been confirmed so the rumors are rumors right now."
With the busy awards season on the horizon, however, and Duke, 2, to contend with, how does the power couple kick off their morning and get through the busy day? By getting a pick-me-up through coffee!
"All you do is literally put two tablespoons of this coffee in a mug, add hot water, and bam you're done," Giuliana said of NESCAFÉ and Coffee-mate's new 2-in-1 coffee and creamer. "You don't have to add creamer, you don't have to make a pot of coffee. It's not only delicious, but it saves up even more time in the morning to not have to make coffee and just be able to hang out with each other and start the day off on one foot."