Bring Out The Tissues: Giuliana Rancic Remembers Close Friend Joan Rivers In TV Tribute: 'What A Beautiful Soul'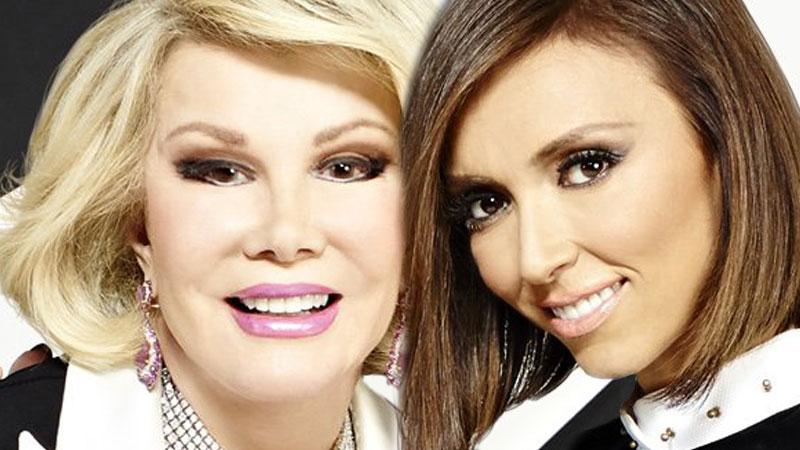 Giuliana Rancic is obviously still grieving the sudden death of her close friend Joan Rivers, but the reporter still acted every bit the professional when she spoke about the late comic on an E! special last night.
After a montage of their funny moments together on Fashion Police and E! News, Rancic smiled and gave a heartfelt tribute to the woman she calls a "beautiful soul."
"I'm glad I got to say I love you a bunch of times, because I certainly meant it and watching that is a lot of fun," the host, donning a black turtleneck, said on Joan Rivers: Celebrating an Icon.
Article continues below advertisement
She also emphasized that the biting comedienne was more than just a jokester.
"We had so many great moments through these 13 years," said the reality star. I think about Joan and what I'll miss about her, it'll certainly be all the laughs, of course, who could resist that? But just how incredibly loving she was."
"What a beautiful soul and I'm just so happy Joan Rivers blessed us 60 years with this comedy… And I know that whenever I miss her, I can go back and look at some of this old footage and just think about my good friend Joan," Rancic solemnly concluded. "I'm honored to have known her. So thank you Joan, I love you so much."