'Devastated' Bill And Giuliana Rancic Say Surrogate Suffered Miscarriage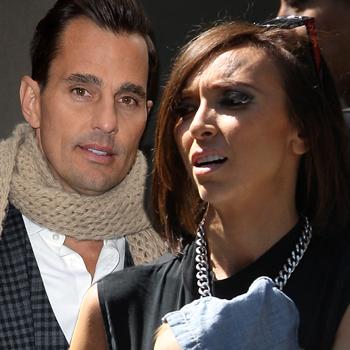 Bill and Giuliana Rancic have suffered a tremendous loss, as the celeb couple say Delphine, a surrogate mother they had in place, had a miscarriage during her ninth week of pregnancy with their second child.
"We were pretty close to getting into the safe zone . . . it's something that we didn't see coming," Bill, the original winner of Donald Trump's The Apprentice, told People Magazine. "We were devastated."
Article continues below advertisement
Bill said that as he and his wife spent "this whole season on Giuliana and Bill . . . trying to have another baby," they "had been keeping the pregnancy news tight to the vest" after having "experienced a miscarriage years ago."
Bill lauded the surrogate, Delphine, as "amazing" and emphasized that the miscarriage, "obviously . . . was no fault of hers."
"We hit the surrogate lottery when we met her … it's a double sadness because we didn't want her to feel bad. And Giuliana was rather distraught at first, but she's tough. In times like this we rely on our faith.
"Once the tears went away, we started to look towards the future."
Despite the heartbreak, Bill, 43, and Giuliana, 39, remain optimistic moving forward, as Bill vowed, "We've had to battle it out and that's something that we're going to continue to do.
"Hopefully we're going to have good news and Delphine will be on board one more time."
In the meantime, they'll tend to their toddler, Duke, who turns 2 Aug. 29.
"He's a ball of energy — from the minute he wakes up, he is just running," Bill said, adding that the tot is something of a ladies' man.
"He just walks up to ladies at the Coffee Bean and starts batting his eyelashes and smiling at them: It's the cutest thing I've ever seen."