Giuliana Says Bill First, Baby Second! Rancic Sets Her Priorities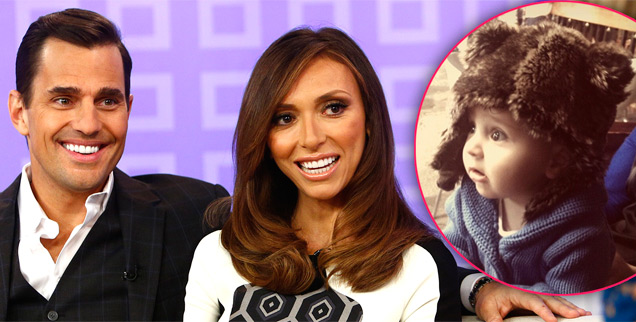 Giuliana Rancic is head over heels in love with her baby son Duke, but he's not taking the place of the number one guy in her life – her hunky hubby Bill Rancic!
The new mommy says that with the addition of the baby, she and Bill had to set their priorities, and they put their marriage first and their son second.
"We're husband and wife, but we're also best friends, and it's funny because a lot of people, when they have kids, they put the baby first, and the marriage second,' Giuliana told Us Weekly.
Article continues below advertisement
"That works for some people. For us, I find, we put our marriage first and our child second, because the best thing we can do for him is have a strong marriage."
Giuliana, 37, says she and Bill share parenting responsibilities, and she loves him for being such a hands on dad.
"It's kind of amazing. I always say to Bill, "You were my first baby," because he was! He was my first love, and my first baby and Duke is my second baby."
She and Bill have always had a rock solid marriage, and Giuliana said that having Duke, via a gestational surrogate, has only improved their relationship.
"So we're even stronger than we ever were before and even imagined we could be."