Giuliana Rancic Regrets Putting Work Before Motherhood: 'I Chased My Career Instead Of Chasing Guys'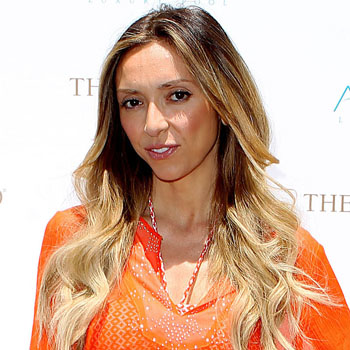 Giuliana Rancic's fairy tale life ground to an abrupt halt after enduring two failed IVF cycles and battling breast cancer, and now the reality star and E! host is opening up about her painful struggle and how she manages to remain positive even in the face of adversity.
Giuliana sat down for a candid tell-all which appears in the November issue of Health magazine, and shares her one regret in life — putting her career before motherhood.
Article continues below advertisement
The now 38-year-old shares that she first started trying for a family with husband Bill Rancic at the age of 35. "I always say how I chased my career instead of chasing guys," she confesses. "No one ever told me, 'Oh, by the way, your eggs change when you reach a certain age,' I didn't think 35 was old!"
As RadarOnline.com previously reported, Giuliana unexpectedly discovered that she had breast cancer while going through IVF treatment, and she says learning of the diagnosis made her dream of having a family seem even more impossible.
Giuliana admits that she experienced feelings of jealousy towards other moms, thinking: "I'm a good person, and I could give someone the greatest life of all, but yet I can't get pregnant.
"And then you watch these TV shows, 16 and Pregnant, and these girls who want nothing to do with their babies and are pregnant. And you're going, what?"
A once healthy and happy Rancic was heart broken by her diagnosis, but says she found comfort in the people closest to her, especially Bill who was her rock throughout.
Article continues below advertisement
"After learning of the diagnosis, I ran into my dressing room and started hysterically crying," she said. "Bill was really the one who had to pick me up off the floor and say, 'Hey, we're making a plan here.' He took over.
"Whenever I was so sad, when I was on the floor kicking and screaming and crying, the best way I could pull out of it was when I would remind myself, 'Even with this happening, you're still better off than a lot of people.'
"For me, it was saying 'Yes, I have breast cancer…' But, you know what? Thank god I'm going to a good doctor.
"I'm so fortunate I found it early. I'm so fortunate to have Bill. I'm so fortunate that I have a boss who understands."
After beating breast cancer, Giuliana and Bill proved that you really can have it all when they welcomed their son Edward Duke on August 30 via surrogate.
RELATED STORIES:
Giuliana And Bill Rancic To Show Birth Of Baby Duke On Reality Show
Giuliana Rancic Explains Cord Blood Banking: To Help Take Care Of Son's Future Heath
Giuliana Is In Proud Mommy Mode! Rancic Returns To The Red Carpet With Photos Of Son