Don't Drop The Baby! Giuliana Rancic Tightly Clutches Baby Duke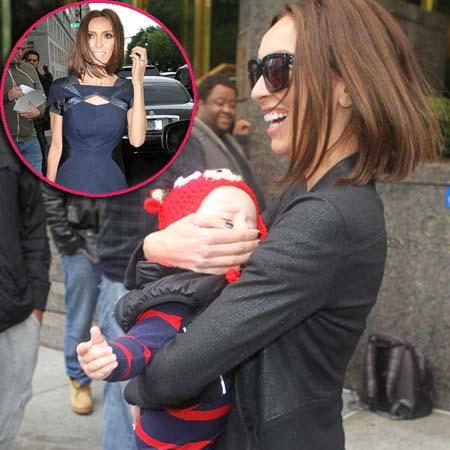 New mom Giuliana Rancic isn't letting her baby go!
With her son Duke Rancic clutched tightly in her arms, Giuliana, 38, proudly showed off the little boy, and RadarOnline.com has the photos of the happy pair out in New York City.
Bill Rancic's wife was all smiles as she toted Duke around, protectively covering up his little face from the photographers.
Wearing a pair of loose fitting black leather pants and a black jacket, the red carpet host wore her short hair straight and donned movie star big sunglasses to complete her look.
Article continues below advertisement
Duke was stylishly dressed in a red and blue striped onsie and a cute red, white and black fuzzy hat.
The Giuliana & Bill stars documented their struggles to conceive and were overjoyed when their surrogate gave birth to Edward Duke Rancic on August 22, 2012.