Giuliana Rancic On Putting Hubby Before Baby -- Strong Marriage is 'Greatest Example' You Can Set For Kids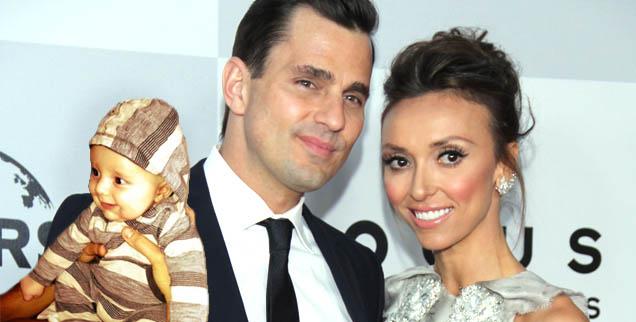 Giuliana Rancic unintentionally ruffled a few feathers earlier this year when she claimed in an interview that she puts her relationship with husband Bill before their baby — and now, she's opening up further on the subject.
In a new sit down with CupidsPulse.com, the 37-year-old said welcoming their first child together last summer has "brought them closer" in their marriage, and offers fellow new parents advice on the delicate balance between romance and parenthood.
Article continues below advertisement
Giuliana said she and Bill are "both so happy and grateful" to be parents, before echoing her controversial comments about putting her marriage before her 7-month-old son, Edward Duke.
"It's so important to stay connected to your spouse as a new parent," she said. "Having a strong marriage is the greatest example you can set for your child.
"Bill and I are always checking in and trying to put each other first -- that's what keeps us strong," she told the relationship website.