ABC Execs Passed On Live Barbara Walters Appearance On The View Season Opener, As Well As TODAY Show Cameo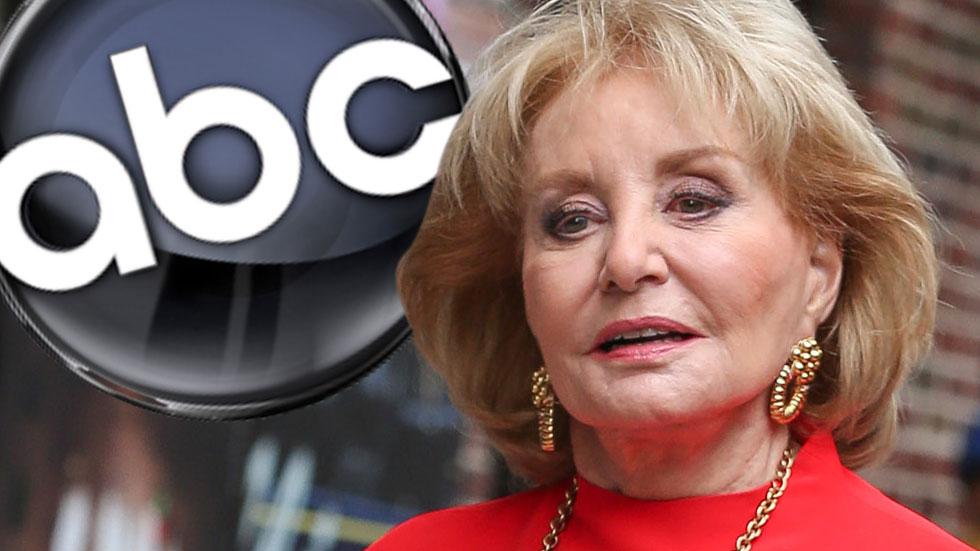 ABC execs raised eyebrows last week when they spiked a live appearance by Barbara Walters on the The View, as well as a planned appearance on the TODAY show.
Walters, sources told the NY Post, wanted to make a special cameo on the season opener, but network execs passed on the idea.
Walters did show her face on The View — a show she helped create — though it was in a pre-recorded bit in which she was dressed like royalty, holding court before the show's updated quartet of Whoopi Goldberg, Rosie O'Donnell, Rosie Perez and Nicolle Wallace.
Article continues below advertisement
An insider told the NY Post that NBC, for its' Homecoming week, invited Walters back to appear on her original network to do the 7 o'clock news with anchor Matt Lauer.
"They asked Barbara, and she, in turn, asked ABC," the insider said, adding that after "a brief conversation," Walters "decided not to do it to ABC and not appear on the competition."
As we previously reported, the show's season premiere racked up huge numbers, garnering 3.9 million viewers, its' best ratings since 2006, and the second-highest season debut in its' 18-year run.