Barbara Walters Makes Fun Of Baba Wawa On 'SNL'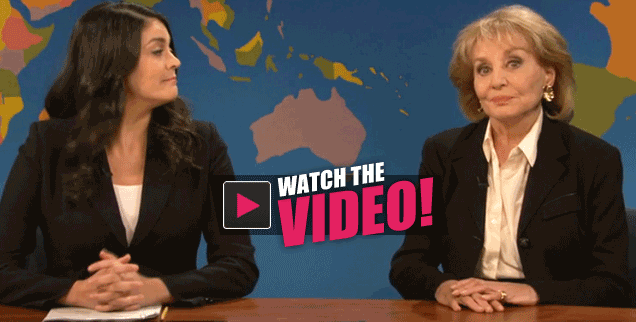 Barbara Walters took a good-natured poke at herself on Saturday Night Live when she joined Cecily Strong at the Weekend Update anchor desk.
Walters revealed that her oh so familiar voice is all a put-on. She really sounds, she said, just like so many of the people who have mimicked her as Baba Wawa.
She gave Strong some advice, like "don't be afraid to ask the tough questions like 'what's your favorite tree?'" and told her while it's fine to make your guests laugh, "the real money is in making them cry. Cha-Ching!"
Article continues below advertisement
As she approaches her retirement from ABC News, Walters definitely had fun with this.