Barbara Walters Defends New 'The View' Host Jenny McCarthy Against Her Critics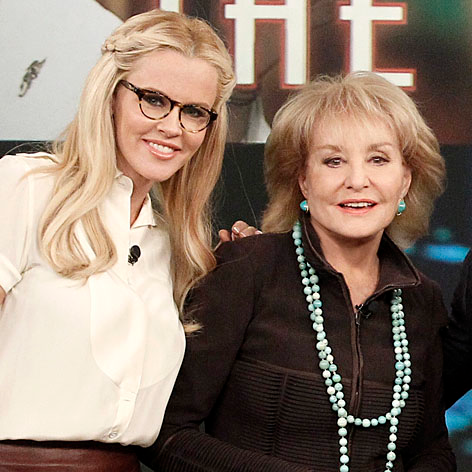 Barbara Walters has come out swinging against critics of her new The View cohost, Jenny McCarthy .
"The criticism of Jenny McCarthy has been unfair," Walters
told Koward Kutz on his Fox show, MediaBuzz.
Kurtz quoted Walters as saying "Jenny McCarthy brings such light and fun to the show," and asked if she felt she had to speak up for McCarthy because of her controversial views about childhood immunizations.
Article continues below advertisement
"I think it was at the root of some of the criticism," Walters acknowledged, adding "it's not a subject that we have discussed on The View.'"