Exclusive
Mob Kingpin Whitey Bulger Reveals Failing Health & Heart Attack Drama In Prison — Bad Nightmares Every Night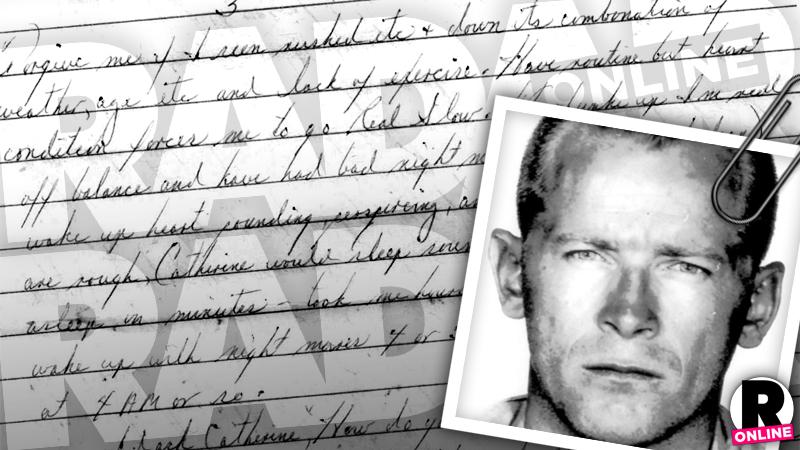 Article continues below advertisement
Bulger's cursive handwriting is fluid and hard to read at times, but the mobster makes note of his health in nearly every handwritten letter.
"I have come down with a heart problem in here that has forced me to cut back in my exercise routine. Have to avoid triggering AFIB attack — could cause serious stroke or death — just like a painful heart attack been hospitalized twice for it," he admits.
"So have made adjustments in exercise — don't want to quit altogether and vegetate."
Article continues below advertisement
In another letter with his pen pal Bulger reveals that despite the fact he will undoubtedly die in prison, he could never take his own life.
"I'm down and future bleak but will continue to fight and will never try to escape by suicide," he writes, "that would be unbearable to my Catholic family."
On top of Bulger's heart issues, the notorious mobster complains that he can't sleep well, waking up with nightmares every time he closes his eyes.
"I didn't sleep yesterday and last night — felt weak and dizzy could feel my heart pounding — nurse said my pulse erratic so they gave me an EKG to make sure I wasn't going into AFIB — all went okay — feel good now," Bulger wrote.
"Forgive me if I seem rushed, etc and down it's combination of weather, age etc and lack of exercise — have routine but heart condition forces me to go real slow. When I wake up I'm off balance and have had bad nightmares (every time I sleep) woke up heart pounding, perspiring, and glad to be alive.
"Dreams are rough, Catherine would sleep soundly all night and be asleep in minutes — took me hours to get to sleep and would wake up with nightmares 4 or 5 times each night — to bed at 4am or so. I'd ask Catherine, "How do you do it, sleep right away and all night" she would smile and say "Clear Conscience" my reply "Touché — you got me" It was an honest answer."
RadarOnline.com was the first to expose the legendary mobster's intimate prison thoughts with the publishing of his first jailhouse letter last August.