Exclusive
Mob Kingpin Whitey Bulger Bristles His Girlfriend Is Serving More Jail Time Than Ex-Winter Hill Gang Hitman Who Killed 10 People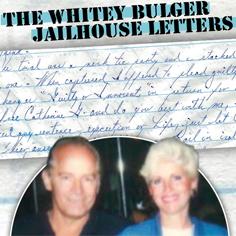 Someone is crying over spilled blood.
Locked behind the walls of a solitary confinement cell, notorious mob boss Whitey Bulger is still bitter about the fact that he couldn't convince the feds to let his girlfriend, Catherine Greig, go free without serving jail time.
Even worse, he writes in a prison letter exclusively obtained by RadarOnline.com, that several of his former street soldiers in the notorious Winter Hill Gang are now walking free after snitching on him.
Article continues below advertisement
Catherine, 61, was sentenced to eight years in federal prison and fined $150,000 earlier this year, after aiding and abetting Whitey's flight from justice for more than a decade.
"Her sentence is a crime," Whitey fumes in the letter, postmarked from Inmate No. 1428AZ – his jail identification number when he was once an inmate at Alcatraz.
"More time + fine than people who confessed to murder and made deal to testify against me for the gov and in return set free after short sentence. They told the gov what it wanted to hear and were rewarded."
One of those turncoats, in Whitey's mind, is ex-Winter Hill Gang hitman Stephen "The Rifleman" Flemmi, who has testified at several trials -- included Bulger's.
Currently serving life in prison for ten murders, Whitey's former right-hand man, 71, made a plea deal with prosecutors to speak out against the his one-time boss and avoid the death penalty.
He was notorious for pulling murder victims' teeth so they couldn't be identified.
Article continues below advertisement
Another of Whitey's former protégées, Kevin Weeks, was released from prison in 2005 after copping a plea deal to become a cooperating witness for the government.
Weeks participated in murders, drug deals, loansharking and more during his time with the gang.
In 2006, he released a book about that period and even went on a highly-publicized book tour. When he showed up in court to testify against Whitey, the normally stoic mobster erupted, "You suck!"