'Wildly Feared' Mafia Kingpin James 'Whitey' Bulger Was 'Hands-On Killer,' Prosecution Claims In Trial's Opening Statements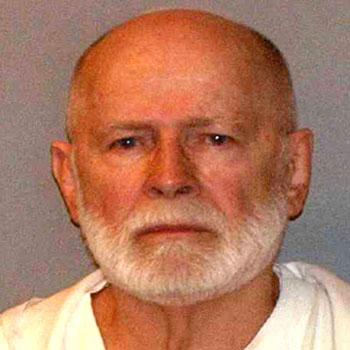 Whitey Bulger was a brutal "hands-on killer" who was "wildly feared" throughout Massachusetts and beyond, the prosecution claimed Wednesday in the opening statements as the notorious Irish gangster's trial kicked off in Boston, Massachusetts.
The courtroom doors were set to open at 8:15 am, but crowds had already gathered at the courthouse before dawn to watch the opening statements of what will likely go down as the trial of the century in Boston.
Article continues below advertisement
The only empty seats were in the front row, which had been reserved for Bulger's relatives and supporters. His brother Jackie sat there alone.
Bulger appeared at 8:42 am, wearing jeans, a long-sleeved green jersey and white high-topped sneakers. "He looks like he just got off a shift as a greeter at Walmart," Kevin Cullen of the Boston Globe tweeted.
Judge Denise Casper began the day by reminding the jury, many of whom grew up hearing salacious tales about the larger-than-life man on trial, to keep an open mind.
"You and you alone are the judges of the facts," she explained. "You must decide the case based on the evidence that you see, and hear, in court."
Then at 9:30 am, prosecutor Brian Kelly began with opening statements.
"It's a case about organized crime, public corruption, and all types of illegal activities," he told the jury. "… Bulger did the dirty work himself, because he was a hands-on killer."
Article continues below advertisement
Describing Bulger's alleged brutal assassination of safecracker Bucky Barrett, who was subsequently buried under a dirt floor in a basement while Bulger took a nap, Kelly said, "It was crimes like these that made Bulger and his gang wildly feared."
Bookies and drug dealers were terrified of Bulger and his gang, Kelly said, and Bulger "made millions" dealing cocaine, he claimed. In one case, he personally handled the distribution of 50 pounds of the drug, Kelly said.
After that intro, Kelly erected a chart detailing each of the 32 counts Bulger faces: 23 money laundering, 5 gun charges, 2 extortion charges and 2 racketeering charges.
The men who will provide testimony to those crimes, Kelly warned the jury, will be mostly murderers themselves.
But Kelly brought his remarks back home around 10:30 am, reading a list of 19 Bulger murder victims, saying, "That, ladies and gentlemen, is what this case is about."
Article continues below advertisement
Without stopping for a break, the trial then proceeded to the opening remarks of Bulger's attorney, J.W. Carney Jr., who began by dismissing the prosecution's claims that Bulger was an informant.
"The worst thing an Irish person could consider doing was becoming an informant," he explained.
Carney then admitted, surprisingly, that Bulger was involved with bookmaking, loansharking, and drug dealing. Bulger had adamantly refused any involvement with drugs for years.
Carney also claimed that Bulger did not flee indictment for those charges in 1995, but was living, "not hiding," in California. and that the FBI simply wasn't that interested in finding him.
Venturing into the murder charges, Carney blamed each on other associates of Bulger, and smeared witnesses who claim otherwise, saying, "Would you believe them beyond a reasonable doubt?" His remarks concluded at 11:30 am.
Article continues below advertisement
The prosecution then was able to call their very first witness, retired state police investigator Robert Long, who was involved with "Operation Lobster," a joint investigation between the Boston FBI and BPD into truck hijackings in Massachusetts in 1979 and 1980. As part of that investigation, Long observed Bulger and other Irish and Italian Mafia figures together at a garage on Lancaster St., near the Boston Garden.
The prosecution showed videos and photos from this period, attempting to establish links between Bulger and various high-profile hired guns and wise guys.
At 1 pm, the trial wrapped and the jury was sent home for the day. For the latest updates tomorrow, stay tuned to RadarOnline.com.