Notorious Gangster Whitey Bulger's Victims Want A Share Of His Cash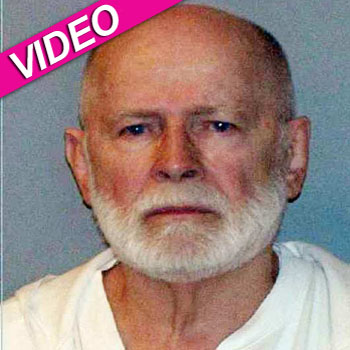 By Debbie Emery - RadarOnline.com Reporter
Along with an arsenal of guns, $800,000 was seized from James "Whitey" Bulger's apartment when he was finally arrested last year and now the notorious gangster's victims want their share for the pain he put them through.
"He destroyed my life back in 1983," revealed Steve Rakes, who along with his ex-wife won a 2003 default judgment from a federal judge for $28.5 million, when asked why he deserves a cut of the fortune, reported MyFoxBoston.com.
Article continues below advertisement
As RadarOnline.com previously reported, Bulger, 82, was arrested along with his longtime girlfriend, 60-year-old Catherine Greig, on June 22, 2011 at their apartment in Santa Monica, Calif., after more than 15 years on the run. He is currently awaiting trial for 19 murders, but on Friday a federal judge agreed to delay Bulger's trial by three months, from March until June.
Rakes' story is typical of many small business owners who were bullied by Bulger, who along with sidekicks, Stephen "The Rifleman" Flemmi and Kevin Weeks, visited his liquor store in South Boston in 1983 and announced that they were taking it over.
"They scared me to death. They were going to kill me or kill my children. Kill us all. Blow the place up," he said. The trio gave him a bag of cash with $67,000 with the promise of more to come, and he had no choice but to let them take over.
Rakes says he continued living in fear until Bulger was captured last year. "I figured he was around. Until they actually caught him, I was uneasy all the time," Rakes explained.
Article continues below advertisement
Others such as Steven Davis want vindication for their years of terror inflicted by the master criminal. "I feel we're still being cheated," said Davis, whose sister, Debra, is a suspected murder victim of Bulger's. The Davis family won a $15 million state court judgment against the alleged killer, but have yet to see any of the money.
"We're fighting for it. We got all the time in the world. We've been waiting 32 years to get where we are today. It's going to be a fight," explained the mourning brother, who believes there is a far bigger booty hidden somewhere.
"If they say that Bulger over the years has made $500 million, where is it? It just doesn't disappear. It has to be somewhere," Rakes said. "The government can do anything they want. Well why can't they surface this information. It has to be out there somewhere."
According to Fox News, investigators continue to search for any other money Whitey may have stashed away, but it's unlikely victims will see a dime before Bulger's trial is over. If the feds released any money now, Bulger could try to get it back for himself.