Convicted Killer Possibly Framed By Wife To Be Released From Prison After Nearly Four Decades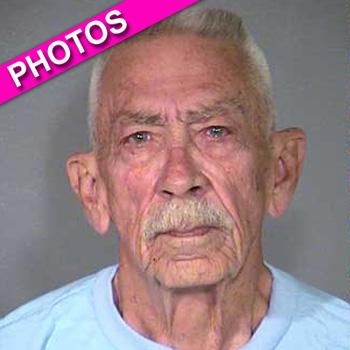 A 77-year-old man, who for years maintained that his ex-wife framed him, will be released from custody in Phoenix, Arizona this week, after authorities determined his 1975 conviction in a 1962 double murder connection was in doubt, and both lawyers agreed on a plea agreement.
In Maricopa County Superior Court on Wednesday, Macumber pleaded no contest to second-degree murder charges in the deaths of telephone company workers Joyce Sterrenberg and Tim McKillop, and got a time served sentence, paving the way for his release.
Article continues below advertisement
Macumber, who always maintained his innocence, had received years of support from The Justice Project. They said numerous factors left his 1975 conviction - and a lost challenge to the Supreme Court that upheld the conviction - in doubt. Authorities deemed there was not enough evidence for a third trial.
The crime dates back May 24, 1962, when Sterrenberg and McKillop were found shot to death next to their car in an area now near Scottsdale. The case went cold for 12 years until Macumber's wife, Carol Kempfert, went into the Maricopa County Sheriff's Office department where she worked and told her supervisors that her husband had confessed to the murders. Macumber was arrested a week later.
With Kempfort's testimony, prosecutors built a case against Macumber using a palm print, .45 handgun, and bullet casings found at the crime scene.
The Justice Project alleged Macumber's conviction was based on no DNA evidence; that another person actually had confessed to the killing; and a theory his wife, whom he was divorcing and battling for custody at the time, had him set up.
When asked by ABC News if she framed her ex-husband, Kempfort responded, "No, absolutely not."
Article continues below advertisement