Accused Nanny Killer Complained Bosses 'Were Always Telling Her What To Do'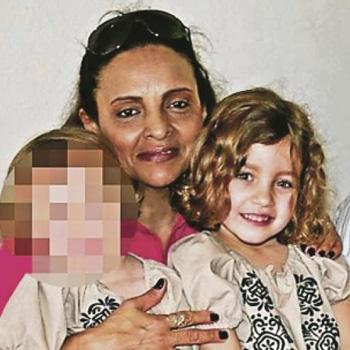 Yoselyn Ortega, the Manhattan nanny accused of violently killing two kids, told police over the weekend that she harbored great resentment toward her employers.
Ortega groused the children's parents, Kevin and Marina Krim, "were always telling her what to do," a law enforcement source told the NY Times.
Police interviewed Ortega Saturday at New York-Presbyterian/Weill Cornell Medical Center, just hours before the 50-year-old woman was charged with first-degree murder in the October 25 killings of 6-year-old Lucia Krim and her 2-year-old brother, Leo.
Article continues below advertisement
Ortega waived her right to have her lawyer with her during Saturday's discussion with investigators, police said. At one point in the interrogation, Ortega said that Marina Krim "knows what happened."
The Dominican Republic native, who was not on medication Saturday, came off as "spacy" during the hospital room chat, investigators told the paper.
An arraignment date for Ortega had not been announced as of early Monday.