Jared Lee Loughner Gets Seven Life Sentences For Tucson Shooting Rampage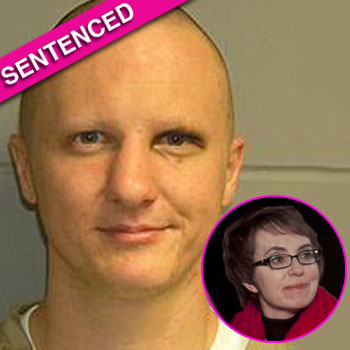 By Debbie Emery - RadarOnline.com Reporter
Confessed killer Jared Lee Loughner was handed down seven life sentences on Thursday for the January 2011 shooting rampage that left six dead and 13 injured, including then-Rep. Gabrielle Giffords.
Shackled and dressed in a brown striped shirt instead of a prisoner's uniform, Loughner, now 24, received the ruling of life without parole from U.S. District Judge Larry Burns in a Tucson, Arizona federal court after a series of emotional confrontations.
Article continues below advertisement
It marked the first time Giffords and husband, retired astronaut Mark Kelly, had come face-to-face with the man who blew their lives apart, and their nemesis coldly returned the couple's gaze as Kelly explained how the bullet had changed his wife's life, but couldn't damage her spirit, reported the Los Angeles Times.
"Gabby would trade her own life for one you took on that day," Kelly told Loughner of Gabby, who has battled bravely to recover from the serious damage to the left side of her brain that controls speech and communication. "Every day is a continuous struggle to do the things she was once so very good at.
"Mr. Loughner, you may have put a bullet through her head but you haven't put a dent in her spirit and her commitment to make the world a better place.
"You tried to create for all of us a world as dark and evil as your own," said the loving husband. "But know this, and remember it always. You failed. You have decades upon decades to contemplate what you did. But after today, after this moment, here and now, Gabby and I are done thinking about you."
Article continues below advertisement
Giffords did not speak but kissed her spouse affectionately after he had said his piece, and held his hand before limping out of the courtroom. Loughner also remained silent, apart to confirm "Yes, sir," when Burns asked if it was true that he wouldn't make a statement.
As RadarOnline.com previously reported, the suspect pleaded "not guilty" to a 49 count indictment last year, including murder and the attempted assassination of a member of Congress, after opening fire on January 8, 2011, at a constituents meeting that Rep. Giffords was holding in Tucson, Arizona.