Gabby Giffords' Alleged Shooter Jared Lee Loughner Declared Not Mentally Competent To Stand Trial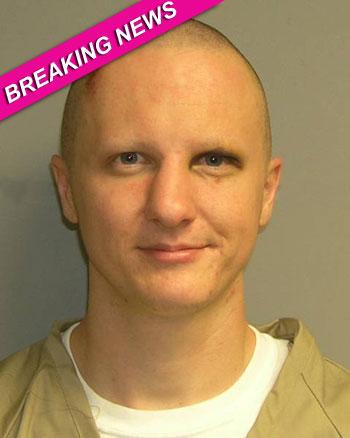 RadarOnline.com Staff Reporter
Jared Lee Loughner has been declared mentally incompetent to stand trial for the mass shooting that injured Congresswoman Gabby Giffords in January.
The decision came down Wednesday following a bizarre situation in a Tucson, Arizona courtroom when Loughner began shouting and was removed from the proceedings.
"Thank you for the freak show. She died in front of me. You are changing it," Loughner shouted at the judge.
Article continues below advertisement
According to a FOX news producer in the courtroom, Loughner appeared disheveled as he entered the hearing, dressed in a tan prison jumpsuit and sporting longer hair and a beard. He had been rocking in his chair and laid his head on the table in front of him before the outburst.
Loughner, 22, spent five weeks in March and April at a federal facility in Missouri where he was examined by two court-appointed mental health professionals. He has pleaded not guilty to the federal charges stemming form the January 8 shooting that left six people dead, and another 14 wounded, including the intended target of the rampage – Arizona Congresswoman Gabrielle Giffords.
MORE ON:
Gabrielle Giffords
Giffords is in a rehabilitation facility in Houston, TX but was able to travel to Florida on May 16 to see her husband take off on the Space Shuttle Endeavour.
Loughner has been ordered back to a mental health facility for further treatment and evaluation. There will be another hearing in four months to determine if Loughner's mental competency has improved.
Keep checking RadarOnline.com for the latest on this developing story.