Rags of Honor: Changing The World, One T-Shirt At A Time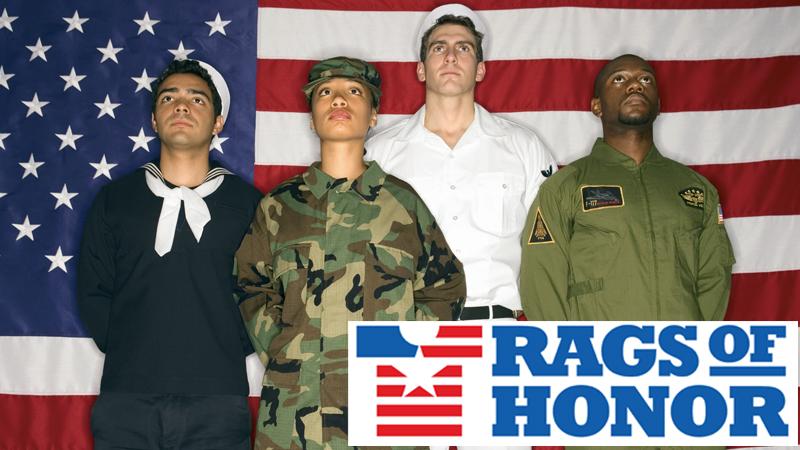 Heartbroken at the plight of America's homeless veterans, Mark Doyle hit upon a brilliant idea to help them.
After returning to the U.S. from a civilian auditing job in Afghanistan, Mark was shocked at the plight of so many of our war heroes.
Many were living in homeless shelters, unemployed or suffering medical and mental problems from their combat tours — while the nation was spending $1 billion a month on Afghan forces.
Article continues below advertisement
To lend a hand, Mark stitched together a unique idea – shirts!
"I decided to change the world, one T-shirt at a time," he told The National ENQUIRER. "We have 2,100 homeless veterans in Chicago alone.
"I know I can't change the world, but if I could change the lives of six to 12 veterans, I knew I should do it."
Today, Mark's company, Rags of Honor, employs nine, once-homeless veterans in the Windy City, working on silk-screening T-shirts, long-sleeved shirts and hoodies.
While rebuilding their lives, the vets earn $12 an hour. The company has produced a remarkable 15,000 shirts in its first nine months.
"I started the business in my car," said Mark. "I went door-to-door, hunting up business.
"It worked. Today we've got a 2,000-square-foot building."
Business is doing so well that the entrepreneur is planning to hire three more vets!
Although his company takes contracts for many types of shirts, Mark takes special pride in his red, white and blue Rags of Honor line, bearing such slogans as "Wear it like a badge."
Article continues below advertisement
"We will donate part of our proceeds to veterans organizations that share our mission of helping those who served our country and have fallen on hard times."
TO ORDER A T-SHIRT CALL NOW 1-800-946-6053