Gays Can Now Serve Openly In The U.S. Military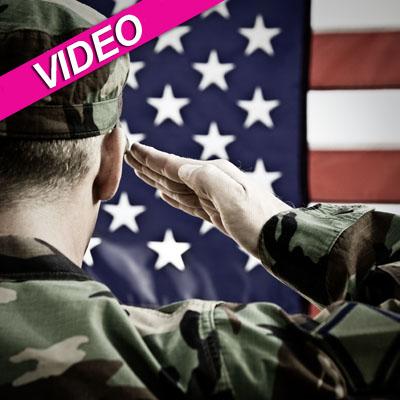 It's a historic day in the fight for equality in the United States -- the military's ban on gays from serving openly is no more.
At 12:01 am EDT, the 1993 controversial law known as Don't Ask, Don't Tell, which allowed gays and lesbians to serve as long as they kept their sexual orientation private, was officially repealed.
"DADT" was actually repealed last December, but the military said it needed time to educate its forces to implement the change more smoothly. (Last week, the Pentagon said 97 percent of the military has undergone training in the new law).
Article continues below advertisement
The Army issued a simple statement Tuesday saying: "The law is repealed," and reminded soldiers to treat each other fairly.
President Barack Obama -- who signed the repeal order -- shared a video in which four veterans shared their "DADT" stories. (See Video Below).
Service members who were discharged under "DADT" will be allowed to re-enlist, but their applications will not be given priority.
Defense Secretary Leon Panetta and the chairman of the Joint Chiefs of Staff, Adm. Mike Mullen, will hold a Pentagon news conference for later Tuesday to answer questions about the repeal. A bipartisan group of congressional supporters of the "DADT" repeal planned a news conference on Capitol Hill.
The lifting of the 18-year-old ban also brings a stop to all pending investigations, discharges and other administrative proceedings that were begun under the law passed during Bill Clinton's administration.
Existing standards of personal conduct, such as those pertaining to public displays of affection, will remain in effect regardless of sexual orientation.