'At Bedtime, His Ritual Began': Sandusky Son Details Molestation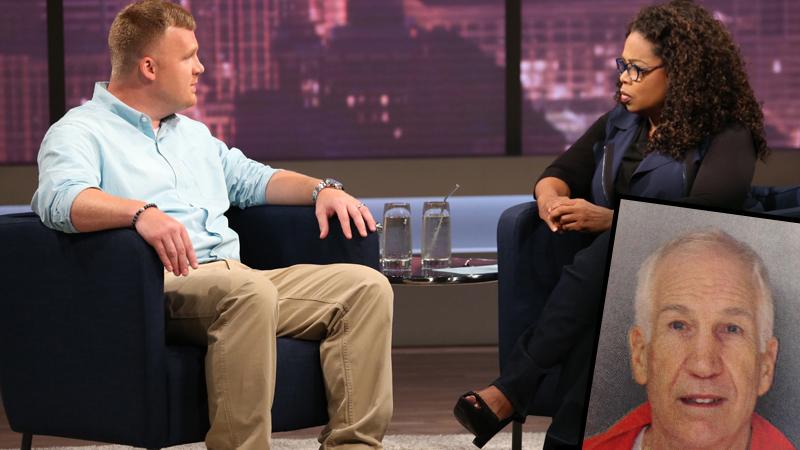 Jerry Sandusky's adopted son Matthew details the horrific sexual abuse he suffered at the hands of the Penn State University defensive coach-turned-convicted serial molester in an emotional interview with Oprah Winfrey on Oprah Prime, and we've got a sneak peek at the jarring discussion right here on RadarOnline.com.
"At bedtime, his ritual began," Matthew told Winfrey in a preview clip of the interview, which comes more than two years after the coach was found guilty on 45 counts of child sexual abuse in connection with the molestation of 10 children (a group that doesn't include Matthew), beginning in the early 90s.
Article continues below advertisement
In the chat, Matthew also addresses claims made by his adopted mother Dottie decrying his claims, saying he was motivated by money.
Watch the video on RadarOnline.com:
The chat airs on Oprah Prime on OWN July 17 at 9/8c.