The Feud Continues: Casey Kasem's Daughter Kerri Says Estranged Stepmother Snatched Her Late Famous Father's Body: 'She Hated His Family!' PLUS Read The Shocking Death Certificate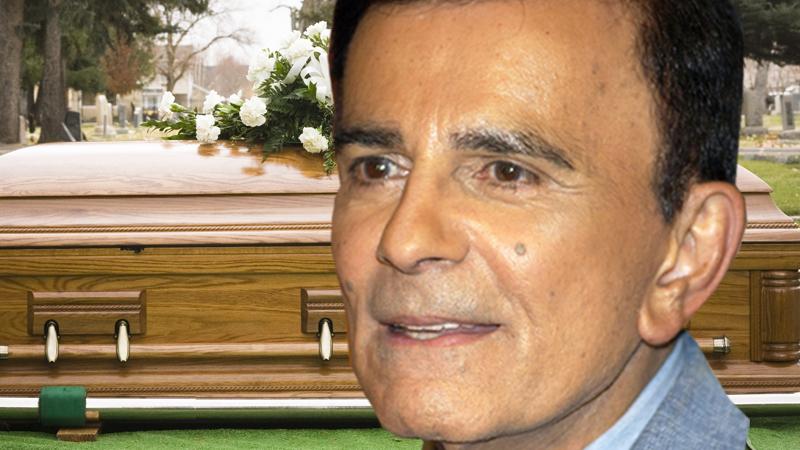 One month after his death, Casey Kasem is still unable to rest in peace.
In an exclusive interview with RadarOnline.com, the late radio legend's daughter, Kerri, claims her father's body is no longer at the Gaffney Funeral Home in Tacoma, Wash.— and that his wife, Jean, may have taken his remains out of the country.
"She is the type of woman who will take my dad and bury him as far away as possible from anywhere he's ever been, from any of his loved ones," Kerri, 36, fumes to RadarOnline.com of her estranged stepmother. "She hated us. She hated his family!"
Article continues below advertisement
Though Kerri took out a temporary restraining order forbidding movement of the body or a burial, it was too late. According to the late Top 40 star's death certificate obtained by RadarOnline.com, Jean planned to transport the body to the Urgel Bourgie Funeral Home in Montreal, Canada.
Read The Shocking Death Certificate
But in a shocking twist, a representative for the Canadian funeral home tells RadarOnline.com "Casey Kasem is not here."
MORE ON:
Celebrity Justice
"She will put him anywhere," Kerri tells RadarOnline.com of the Scooby Doo voice actor, who lived in Los Angeles for 45 years before his death on June 15 at age 82. "Anything she can do, even in death, to make sure we are not around him, she is going to do!"
In another puzzling development, Jean listed the couple's address as being in Jerusalem, Israel on the death certificate.
Casey was remembered in a private memorial in Los Angeles in June. However, Jean skipped the services, which were attended by the radio icon's children and grandchildren.