The Fight Is Over: Radio Icon Casey Kasem DEAD At 82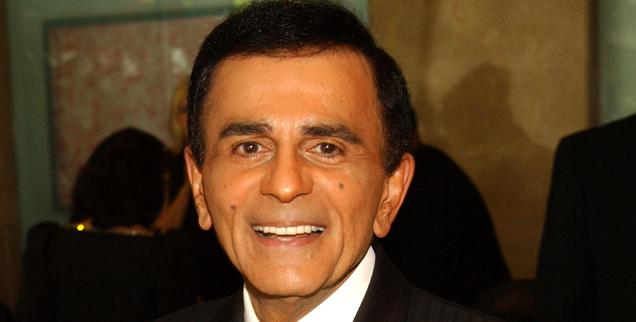 In the midst of a bitter feud over his treatment between his wife and adult children, legendary radio personality Casey Kasem died Sunday after a long battle with Lewy Body Disease, a form of dementia. He was 82.
Kasem famously launched "American Top 40" in 1970, and hosted the show on and off until 2004, when Ryan Seacrest took over deejay duties.
He also voiced the role of Shaggy on beloved children's cartoon Scooby-Doo.
Article continues below advertisement
Sadly, the star's ailing health has been overshadowed by the longstanding dispute between his second wife, Cheers actress Jean, 59, and his children, especially daughter Kerri, 41.
The siblings began a protest in October 2013 outside their father's Los Angeles home, demanding that their stepmother allow them to spend time with their sick father.
When a local judge determined that Kerri could visit her father on June 1, Jean refused to allow her into the home, throwing raw meat at her in the subsequent fight.
On June 11, a judge gave Kerri the authority to order doctors to end his infusions of water, food and medicine.
"The court's decision today upheld our father's explicit wishes as expressed by him in his health directive," Kerri said in a statement.