Casey Kasem Lists His Opulent Bel Air Estate For $42 Million, Take A Peek Inside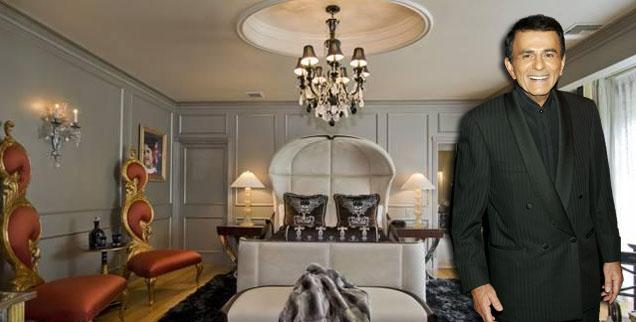 Casey Kasem and his wife Jean have decided to part with their sprawling estate in L.A.'s Holmby Hills neighborhood, and they're asking a wallet busting $42 million.
The classic revival 12,000 sq. foot main house and guest house have a total of nine bedrooms, eight baths and four half-baths.
There's an English-style library, a hair salon, butler's pantry and several fireplaces.
The two and a half acre property includes a par three golf course, heart shape swimming pool and tennis court.
Article continues below advertisement
"This property was meant to be used," Jean told the Los Angeles Times. "The grounds are park-like and taunt you to have fundraisers."
And fundraise they did, once even hosting a party for 5,000!
Kasem, 80, created his famous American Top 40 countdown show of the most popular pop songs and syndicated it throughout the country. He was also a prolific voice-over actor.
The couple plans to move to the beach, Jean added.