Exclusive
Bryan Singer Could Lose 'X-Men: Apocalypse' Directing Gig Because Of Underage Sex Allegations -- 'Fox Is Worried It Will Heavily Impact Production'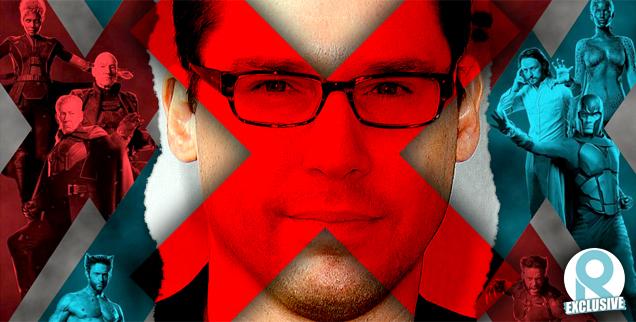 Famed X-Men director Bryan Singer could get pulled from directing the next flick in the trilogy because of Michael Egan's sex abuse allegations and lawsuit against him, RadarOnline.com is exclusively reporting.
According to an insider, Singer, 48, is squaring off with 20th Century Fox over the implications of the sex abuse case and whether or not he should still direct the sequel to X-Men: Days of Future Past.
Article continues below advertisement
"Fox isn't confident in it not heavily impacting production," the source said.
"Bryan's lawyers are going nuts because the deal was closed months ago."
Singer's legal team has provided Fox with proof that the lawsuits are fiction, the source claims, but it's money that's the issue.
"They don't really care whether he's innocent or guilty — they're only concerned with the bottom line, which is giving him another $250 to $350 million to make Apocalypse. There have been talks about who else he'd let direct it, with him producing, but those led to heated arguments and walk outs," the source revealed.
"If Days of Future Past does big, big business (not just opening weekend, but has 'legs'), it'll be easier for the studio to relax and let things happen..."
The source tells RadarOnline.com that there's concern if the lawsuit goes to trial it could also affect the movie's production rate.
"They're also looking at how far back they can push production without moving the release date, if any lawsuit did get a court date," the source said.
Article continues below advertisement
"Even if Bryan doesn't direct the film, he's still going to get a major payout because the deal with them was made final months ago."
As RadarOnline.com has been reporting, Egan, 31, filed a lawsuit against Singer in April claiming the director and other men had forced themselves on him using the coercion of alcohol and cocaine, when he was between the ages of 15 and 17.
A second young man from Britain then came forward in March with another sex abuse lawsuit against Singer.
Singer adamantly denies the allegations, calling them "outrageous, vicious and completely false."
"Bryan's lawyers still have not been delivered the cases. It is being dragged out as long as possible because the plaintiff's now know that as soon as they do deliver the cases, they'll be dismissed," the source said.
"Bryan's lawyers have evidence to prove the dates don't match up on the first lawsuit and witnesses to prove Bryan's movements on the night of the Superman: Returns premiere in London."
Meanwhile, the source says Singer isn't taking any risks and has been throwing anyone who might not be loyal to him out of his group of friends.
"Bryan's been scrubbing clean his circle of 'friends,' getting rid of anyone who has said anything to the press in the past month," the source added.
"He feels really betrayed by the people that he's been so generous to turning on him and saying awful things, which get back to him."